No one likes nightmares, but sometimes the right amount of fright is just what your holiday -- whichever one you celebrate -- needs. So it's a good thing youthful hometown surf-punkers, The Frights, just released a Christmas song to fill your holiday quota.
The band released "Christmas Everyday" on iTunes and Spotify on Friday -- er, Frightday? -- Dec. 9, along with an accompanying music video that is just as festive as the song. Watch it here:
Along with the holiday single, The Frights just announced new West Coast tour dates, which include a stop in San Diego on Feb. 18, 2017, for You Are Going to Hate This Fest at SOMA. Other dates on the short tour include shows with the Garden and the Regrettes in central California and a performance at San Francisco's Noise Pop Music Festival on Feb. 25, 2017.
2016 has been quite a good year for the band, who released their Dangerbird Records debut, "You Are Going to Hate This" (produced by FIDLAR's Zac Carper), to critical acclaim. They also toured the country with FIDLAR, SWMRS and Hunny, played huge festivals like Beach Goth and threw their own festival, You Are Going to Hate This Fest.
Their festival was so successful last year that The Frights decided they might as well do it again. This time around, Carper will host the festival and performers will include the Garden, Plague Vendor, the Buttertones, Culture Abuse, the Soaks (also from San Diego), the Regrettes and more! You can buy tickets to the post-Valentine's bash here.
It looks like the new year is gearing up to be even more successful than the last for The Frights, and we couldn't feel more merry about sharing their holiday spirit.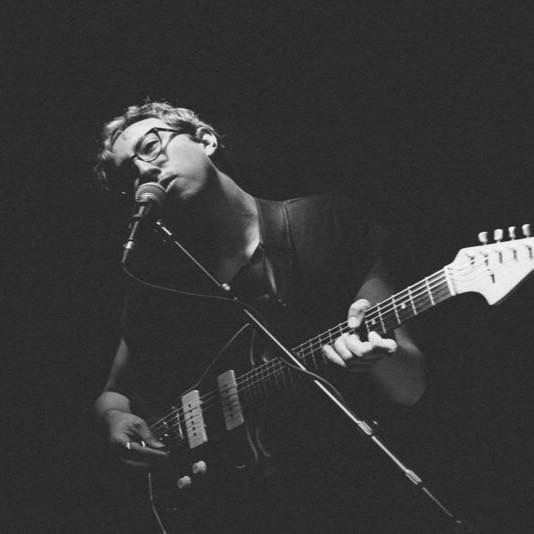 Rutger Rosenborg was almost a Stanford neuroscientist before he formed Ed Ghost Tucker. He now plays in the Lulls and makes music on his own when he's not writing. Follow his updates on Facebook or contact him directly.