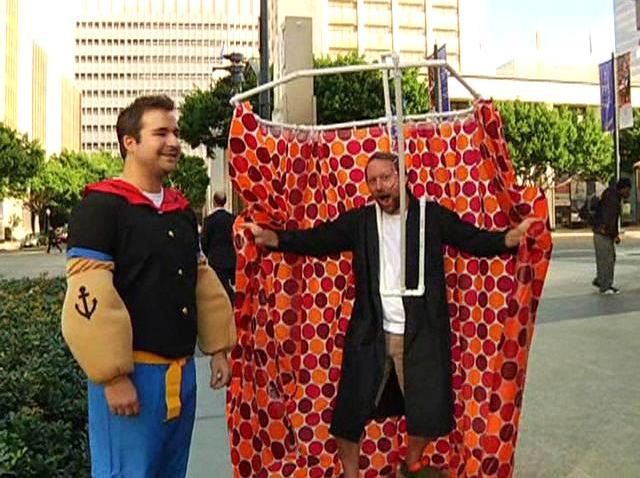 If you want to see some of the most creative Halloween costumes, just take a look outside your window. Maybe you'll find what something unusual and laughable.
These guys were spotted walking through downtown San Diego. Can you guess who they are?
"I'm Popeye the Sailor man," said Billy Chundak.
"It's my favorite cartoon as a kid just thought I would take inspiration from that. I haven't dressed up in a few years, " he added.
His buddy, David Fennema went wild with a little PVC pipe.
"I'm a shower, inspired by the original Karate Kid," said Fennema.
Both work for a local architectural firm.