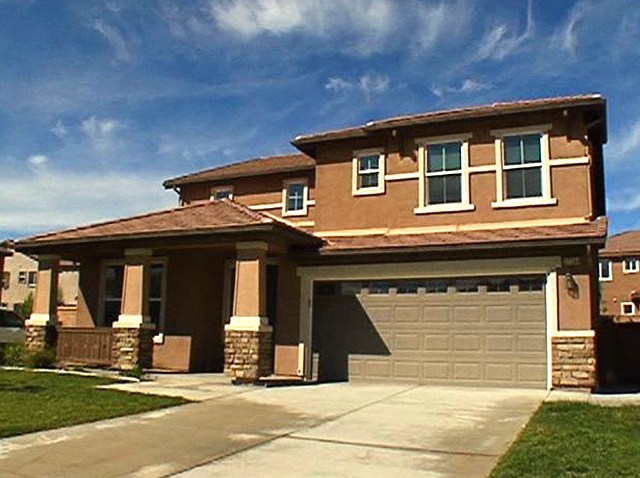 Two different lenders tried to foreclose on the same Murrietta home amid the controversy over mortgages.
Jan Dunn had her pay cut by nearly $1,000 per month. In August of 2008, she applied for a loan modification. During the process, her lender went out of business and sold the loan to her current lender Saxon Mortgage.
"I called the new lender. They didn't know me, they didn't recognize the account number that they gave me, so we're back to step one. Pretty frantic thinking that I'm going to get booted out of my house," Dunn said.
After months of submitting and resubmitting paperwork, Dunn found out her previous mortgage company had foreclosed on her loan and her current lender had also foreclosed and put her house up for auction.
"I found out that the house had sold. They messed up and didn't stop the sale," she said.
She moved out fearing that the Sheriff's Department would come to kick her out.
Dunn went to a housing counselor approved by the Department of Housing and Urban Development (HUD) who began negotiating with her lender and calling regulators.
"We can go directly to the Treasury Department help desk, we can go to Fannie Mae. We can go to Freddie Mac, to gain assistance," said Ali Tarzi, loan counselor with Community HousingWorks.
According to Tarzi, these tactics are common in the modification process. Lenders drag out the modification process citing lost documents and other delays.
"There's so much interest accrued against the account, that now, once it's time to modify, you get denied because of a reason called excessive forbearance," he said.
Eventually Freddie Mac, which backed Dunn's loan, contacted Saxon Mortgage and forced the company to rescind the sale of the home. Her mortgage modification was eventually approved in January of this year. It was an 18-month ordeal that has left Dunn exasperated.
She returned to her home to see a cleanup company taking items from her home. The locks were changed, the sprinkler-timer had been pulled out of the wall and even the doorbell had been taken.
Even after all the paperwork had been approved, in May, a man put a sticker on her window informing visitors that the house had been abandoned.
"I got a sticker on the window that said they were taking possession of the abandoned property. I have to call them again, they said, 'your lender told us to do that'. I said, I own the property, the loan's been approved, do not trespass," said Dunn.
Dunn said she now struggles to repair her credit, which was devastated after two foreclosures were added to her credit history. She also vows to stay in her home.
"It's tight, but I can do it. It would take dynamite to get me out of the house again," she said.
Saxon Mortgage issued the following statement:
"At Saxon, our priority is to help our customers find the best solutions for their unique situations. Due to privacy laws, we cannot comment publicly on individual customer accounts."
Jan Dunn's story surfaced amid controversy over the validity of thousands of foreclosures across the country. Major lenders like JP Morgan Chase, GMAC and Bank of America had suspended foreclosures to investigate their legality.