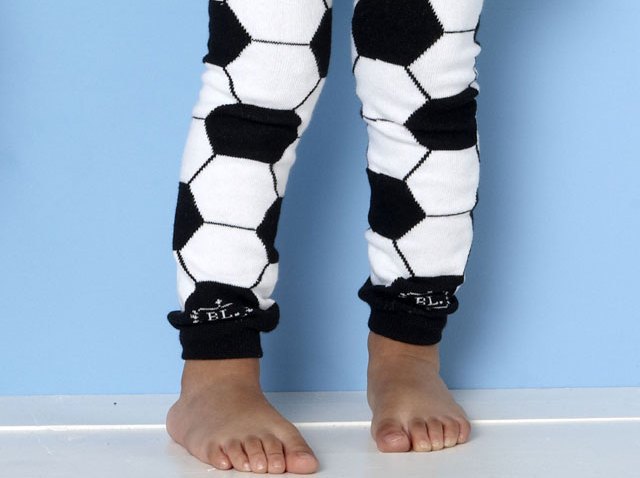 For the kid-on-the-go who loves to show his/her sporty side, Babylegs offers a line of Sporty Little Leg Warmers. Sure, the idea of polka dots and stripes is pretty common for little girls but the boys are not to be undone when it comes to cozy.
These sports-themed leg warmers come in soccer, football and baseball motifs. Perfect for the little one who is crawling or the older one who is heading out to the game but wants to stay warm on the way.
GET IT: $12 at Land of Nod.