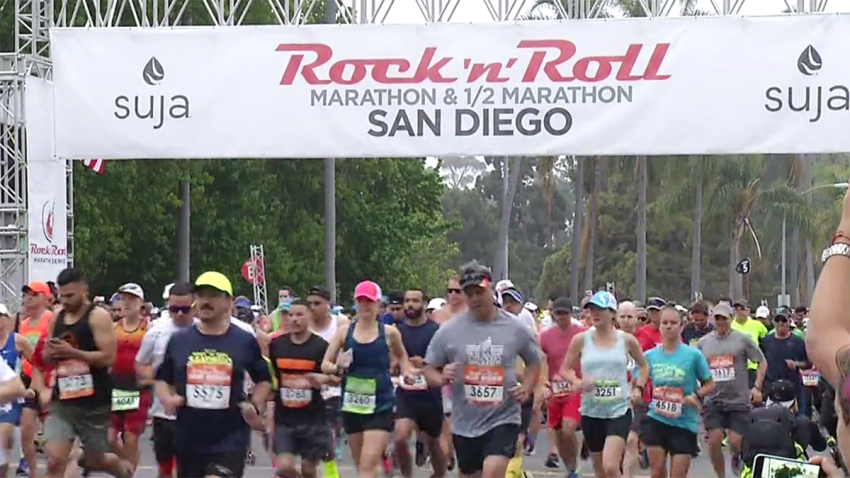 It's funny to measure your life in Rock & Roll Marathons, but basically my whole adulthood has been marked by them. Years where I slept right through, that one time a Casbah show after-party went on at a nearby hotel, and we were all still up as the runners started blazing past, and now, as we consider biking the course after the runners but before it closes to catch some of the early morning music. Not really sure that's even allowed, but parking hassles aside, it's kinda cool when we have those little windows of car-free streets. Still, the festivities will be over before you're even thinking about brunch. Instead, plan for tonight where any fan of Bauhaus will love LA's Floodflower, who play the Casbah. House of Blues Voodoo Room has a special show with SonReal, who insiders tell me is the real deal, and Colorado indie-rockers Slow Caves remind me of all the bands I loved in the '90s -- like an amalagamation of the "Singles" soundtrack -- play at Soda Bar.
Sunday, June 2:
The Temecula Valley Balloon & Wine Festival
Rock & Roll Marathon @ Various Locations
Floodflower, Kenseth Thibideau, the Voices @ Casbah
SonReal @ Voodoo Room, House of Blues
Slow Caves, Mighty, Bad Kids @ Soda Bar
Rat Sabbath with DJ Ratty @ Bar Pink
Uptown Rhythm Makers @ Panama 66
J.I.D, Saba, Mereba, Deante Hitchcock @ SOMA (sold out)
Pocari Sweat @ Space
Young Dubliners, Ryan Hiller Trio @ Belly Up
Fiddler on the Roof @ San Diego Civic Theatre (1 p.m. & 6:30 p.m.)
Cabeza de Vinil, Strychnine 99, the Yucks, Hamapple @ Tower Bar (4-8 p.m.)
Francis Roberts, Spacewizardinspace, Vandalorum @ Tower Bar (9 p.m.)
La Adictiva Band San Jose De Mesiilla @ San Diego County Fair, Del Mar Fairgrounds
Fonseca, Spencer Ludwig @ House of Blues
The Australian Bee Gees @ Sycuan Casino (sold out)
Keep It on the DL @ Martini's Above Fourth
JD Crawford Band @ Renegade
Limited Jurisdiction @ Winston's (2 p.m.)
Smokey Hoof @ Winston's (5 p.m.)
Jason Hanna Jazz Quartet, DJ Jecs @ Salty Frog
Front Left Production Official After Party @ Blonde
Trevor McSpadden @ Grand Ole BBQ & Asado (1-5 p.m.)
Full of Hell, Primitive Man, Genocide Pact, Oh Cult @ Brick by Brick
Viva La Musica presents Los Rieleros Del North, Kevin Ortiz @ Sea World
Salsa Sundays @ Queen Bee's (all ages)
Deep Tech SD presents Willscape @ Kava Lounge
Reggae Sunday with Kush @ U-31
Uptown Top Ranking @ The Office
Marshal Law @ Navajo Live
Psydecar @ Humphreys Backstage Live (7 p.m.)
Jacky, Porky, Matt Egbert @ Spin
Rosemary Bystrak is the publicist for the Casbah and writes about the San Diego music scene, events and general musings about life in San Diego on San Diego: Dialed In. Follow her updates on Twitter or contact her directly.