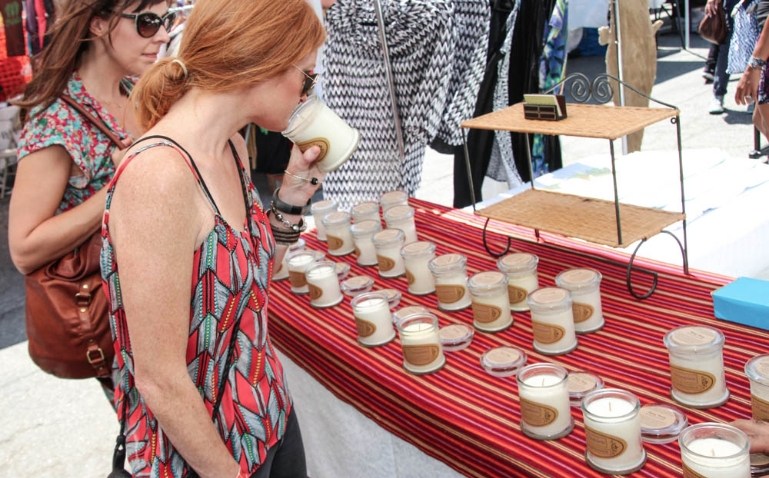 HOME MADE: The online retail site Etsy is known for its unique and handcrafted items. It is also known for its addictive qualities, especially for those in search of one-of-a-kind fashion and house wares. If you're trying to quit the online land of pottery and knits, you best steer clear of Downtown Flea, happening this Sunday, Sept. 22 (and every fourth Sunday through December) in Los Angeles.

A HANDFUL: Nominated as Best Flea Market by LA Weekly, Downtown Flea is one of the few open air markets that can be also shopped online. Most participants in the market have online shops on Etsy, independent sites, or Fleabook, making it easy to keep tabs of favorite booths or look up coveted items at a later date. Attendees can also participate in a scavenger hunt through the booths, which can earn them $20 in Fleabucks upon completion. Fleabucks can then be used at participating vendors towards purchases and goods.

If shopping isn't your thing, past Fleas have also featured rock-climbing walls, live entertainment, and more, so good times can be had by all.

SPRING THING: Downtown Flea is located along Spring Street in the heart of Downtown LA's revitalization district. The event goes from 10 a.m. to 4 p.m. Sunday, but get there early to get first pick of the good stuff. Admission is $5 and tickets can be purchased at the gate or online. For more information, check out their website. Happy hunting!