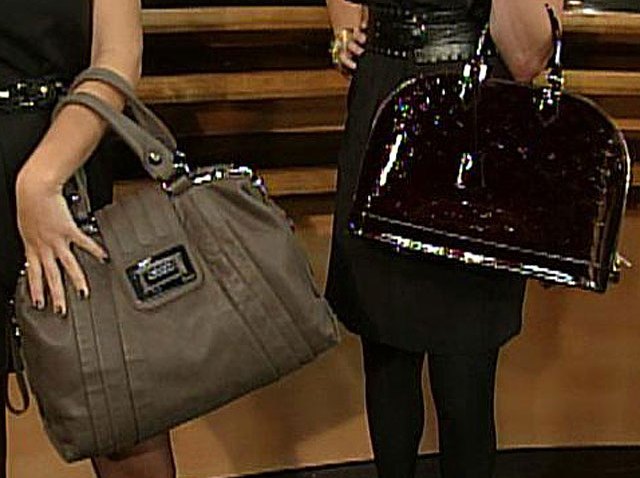 "Isn't it amazing that even with a closet full of clothes, you find yourself saying, 'I have NOTHING to wear.' " – Amy Winn
This feeling is something that most people understand. Amy Winn has made it her mission to help people avoid this situation. She started her own company, Grace Styling, designed to give advice to individuals on how to spruce up their wardrobe, at a reasonable price.
"The inspiration to create Grace Styling," Winn explained, "came from the idea that I could help someone completely change their mind about the way they viewed themselves and give them a new sense of identity."
To give some examples of what kinds of styling she does, Winn compared two full looks for us, one being expensive, the other being cost effective, but both equally stylish and fashion forward.
From the bottom up: Shoes are the foundation of good outfit -- literally. The high priced shoes are Louis Vuitton black stilettos with a red bottom at $600. The deal heels are also black stilettos, but from Marshalls and only $65.
Tights are essential for a fashionable fall look. There are a wide variety of tights ranging from sheer to fishnet to tights as thick as leggings. The expensive look had thick $40 tights from Nordstrom, whereas the sheer tights were $4 from Nordstrom Rack.
A woman's bag is one of the defining accessories in her outfit. A well-made expensive purse can make or break an outfit. Winn showcased a grey bag from Nordstrom Rack for $150. (Take note, Winn says grey and black are in this fall!) The high-class outfit featured a Louis Vuitton purse for $2,010. It may seem expensive, but Winn thinks every girl deserves an expensive bag in her itinerary.
Winn says one of this year's goals for fall designs is to accentuate the femininity of the female figure. An easy way to do this is by wearing bracelets or dangles, anything that draws attention to a woman's wrist. She showed some bracelets from Forever 21 that were 2 for $5. The other outfit had beautiful dangles from Saks Fifth Avenue for $180.
The final accessory she showed was a belt loosely cinched around the girls' waists. One was black and gold from Forever 21 for only $12, and easily transferable to several different outfits. The pricy one was beautifully studded with the perfect hint of masculinity, purchased at a small boutique for $250.
Her main goal is "to create many different looks out of the clothes you already own." For more information on Grace Styling visit their website at www.gracestyling.com.