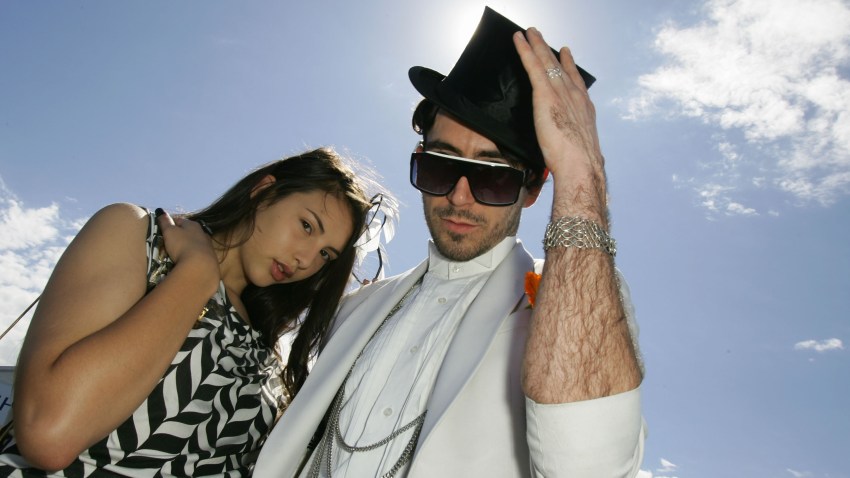 The finalists are in and voting has begun for the 2nd Annual Classy Awards.
The 2nd Annual CLASSY Awards will recognize the top philanthropic achievements in eight cities across the country: Boston, Chicago , Las Vegas, Los Angeles, New York City, San Diego, San Francisco and Washington D.C.
From August 1 until September 17, StayClassy and NBC stations in those cities accepted nominations for charities, businesses and individuals who should be recognized for their achievements. On Oct. 9, StayClassy announced the top five city finalists per category.
Now, the public will vote for the city award winners. In San Diego, some famliiar organizations are up for an award.
The finalists for San Diego's 2010 Charity of the Year:
Voices for Children
Home Start, Inc.
Surfrider Foundation San Diego Chapter
Camp Footprints
Insulindependence
StandUp For Kids-Oceanside
Interfaith Shelter Network of San Diego
A Reason to Survive (ARTS)
After-School All-Stars
Standup for Kids-San Diego
The San Diego finalists in the Most Effective Awareness Campaign category:
Surfrider Foundation San Diego Chapter
Animal Protection and Rescue League
Invisible Children
I Love A Clean San Diego
San Diego Youth Services
The San Diego finalists in the Most Creative Fundraiser category::
Wounded Warrior Homes
Seany Foundation
"All Things Royale" Shopping Events by Moderne LLC
After-School All-Stars
Outdoor Outreach
The San Diego finalists in the Small Charity of the Year category:
MANA de San Diego
Camp Footprints
WitKids (Whatever It Takes)
STAR/PAL
Reality Changers
The San Diego finalists in the Most Innovative Use of Social Media category:
YNPN San Diego
San Diego County Crime Stoppers
American Council on Exercise
Lamb's Players Theatre
After-School All-Stars
Voting ends October 22, 2010.

Each city winner will be invited to the CLASSY Awards ceremony on Nov. 7 in San Diego, where the national winners will be recognized. Tickets are available online.
More than $100,000 will be donated to support the charitable efforts of the ten national CLASSY Awards winners.
CLASSY Awards partners include: NBC Bay Area, NBC Chicago, NBC Los Angeles, NBC New York, NBC San Diego, NBC Washington, Guidestar.org, Legalzoom, Yelp, Young Nonprofit Professionals Network - San Diego & New York chapters, Volunteer SD, and L.A. Works.
The organization Stay Classy Inc. reaches out to young professionals to get them more involved in their communities. Wearing "Stay Classy" T-shirts, volunteers clean beaches, help youth programs and, most recently, raise money by running along the coast.
The San Diego-based organization has helped raise $300,000 since its inception five years ago.