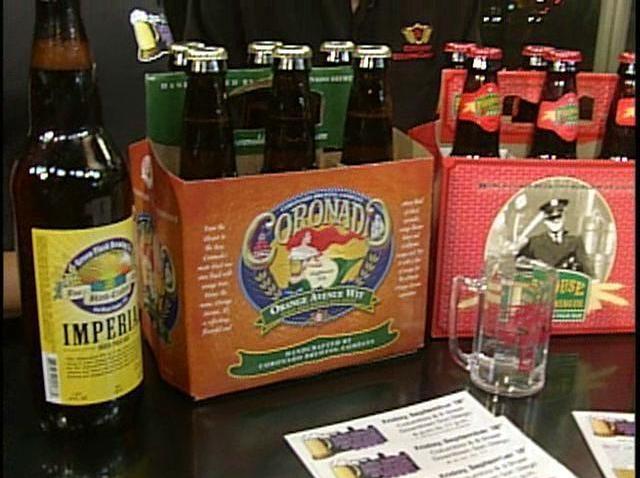 Sip on this: the 15th annual "San Diego Festival of Beer" charity event will feature more than 65 breweries and more than 120 different craft beers for your tasting pleasure.
One of the returning breweries is Coronado Brewing Company, along with Karl Strauss, Stone Brewing Co., Widmer Brothers Brewing Co., and many more (see the full list).
Not only is the festival a fun-filled evening full of great beer, great food and great music, but the event also raises money for a great cause close to many of us. The festival is 100 percent volunteer-driven and produced by the San Diego Professionals Against Cancer (SDPAC).
"The event is for a great cause," said SDPAC volunteer and spokeswoman Lisa McDonnell. "We've raised over 300,000 dollars for local cancer charities. It's really directed donations, it goes towards research, patient treatment and other services."
Recent donations include San Diego Children's Hospital and Sydney Cancer Center.
Also, new this year is a discounted package at the W Hotel. One night's stay at the W plus one ticket to the festival is $229 or $269 for a double room rate and two tickets (Click here for more information).
It all happens on Friday, September 18 in downtown San Diego. The entrance is on Columbia and B Street and the doors open at 6 p.m. You can purchase tickets at SDBeerfest.org for $25, $30 at the door. Ticket price includes ten tastings. (21 and up only, please!).