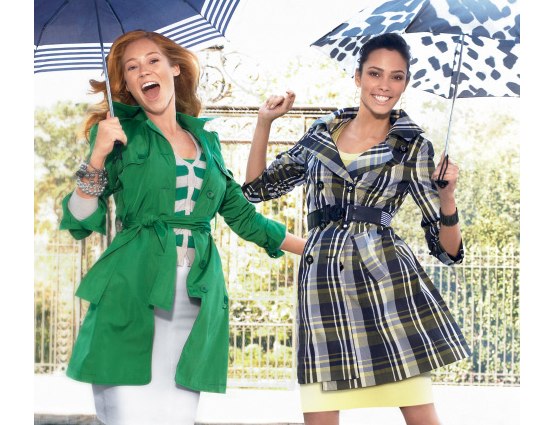 RAINCOAT RAINBOW: Dealing with the rain in San Diego can be tough from a fashion perspective. The season here is so mild, that it's hard to justify a good raincoat, so many of us make do with hooded sweatshirts or whatever else we could find.
Now you can afford to toss your hoodies, because The Limited is offering all of its colorful trench coats for 30% off their already reasonable prices. They come in a variety of colors and prints including an awesome bright red, mellow yellow, plaid and abstract black and white. Of course, if neutrals are more your style, you can also pick one up in gray, black or the original khaki.
Plus, you'll get a free umbrella with each purchase in store!
GET IT: For $90-$118 each. The Limited, 4545 La Jolla Village Drive, UTC Mall, (858) 452-7005.
Stay connected to what's going on around town by signing up for our daily newsletter.