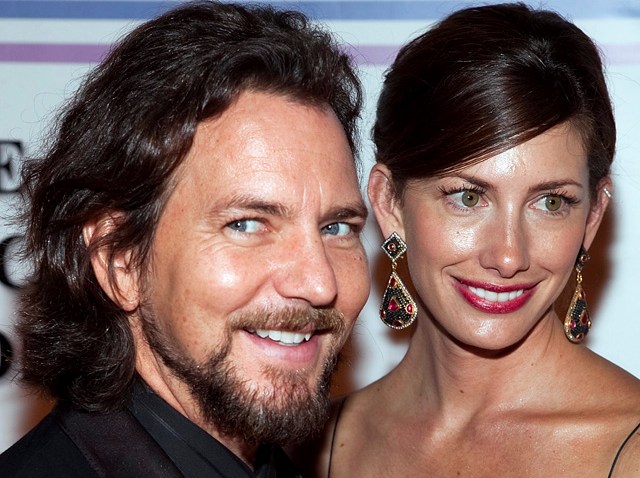 Former San Diegan and lead singer for Pearl Jam, Eddie Vedder, got married over the weekend in Oahu.

Vedder, 45, married longtime girlfriend Jill McCormick, 32, on Saturday, Sept. 18.

The couple got engaged in December 2009 at the Kennedy Center Honors dinner for Bruce Springsteen in Washington D.C.

McCormick, a model, is the mother of Vedder's two daughters, Olivia, 6, and 2-year old Harper Moon.

With actor Tim Robbins serving as best man, the 70-person guest list -- mostly family and close friends -- included high-profile wedding crashers, surf buddy Jack Johnson and "Into the Wild" director Sean Penn.
Previously married to Hovercraft bass player / SDSU alum, Beth Liebling, Vedder divorced in September 2000 after six years of marriage.

Pearl Jam will be celebrating their 20th anniversary as a band next month at Neil Young's annual Bridge School benefit in Mountain View, CA.

In observance of the two decade milestone, writer / director -- and another former San Diegan -- Cameron Crowe (of Almost Famous fame) filmed a documentary on Pearl Jam for an early 2011 release.

Prior to relocating to Seattle to join the band, Vedder was in local bands and worked as a "runner" / stage-hand for local promoters.

Congratulations Ed !!