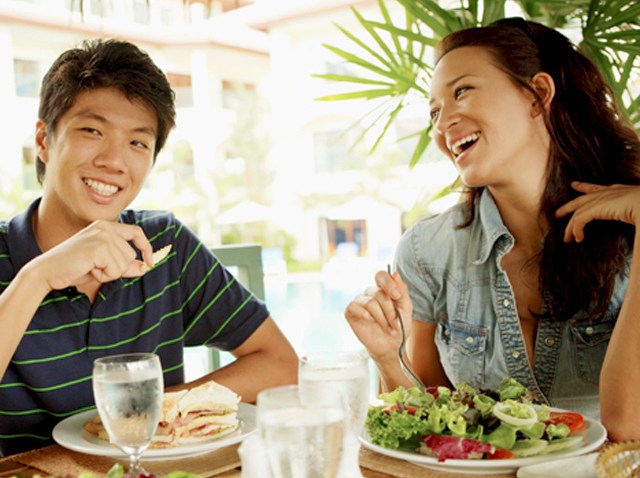 EAT FOR A CURE: Present this flier to your Sammy's Woodfired Pizza Server and 20% of what you spend will be donated to the Susan G. Komen 3-Day-Team. Grab your friends, family and innocent bystanders and get your eat on any time between 12 p.m. and 9 p.m at the La Mesa location. As a thank you, you'll receive a free gift bag courtesy of Sammy's.
HOW ABOUT SMOKED SALMON?: Morton's The Steakhouse has class dripping from their walls and they want you to get a little wet. For $95 (inclusive of tax n' tip) you can enjoy a gourmet four-course meal. For every ticket purchased, $5 will be donated to the Make-A-Wish Foundation. (619) 696-3369.
BOOZE AND BREAKDANCING: Don't worry, the breakdancing is first. This Tuesday's Game On! at
Quality Social
is calling all b-boy's and b-girl's to show what they've got. The breakdancing competition is hosted by
Breakin' Habits
at goes from 6 to 8:30 p.m. Winners will receive drink specials and prizes, including an hour long hosted bar for with a +40 ticket. Click
here
for a map of the location.
Get Events Sent Straight to You: Why bother looking for what's happening tonight? Let us do the work for you:
Text SDTONIGHT to 622339