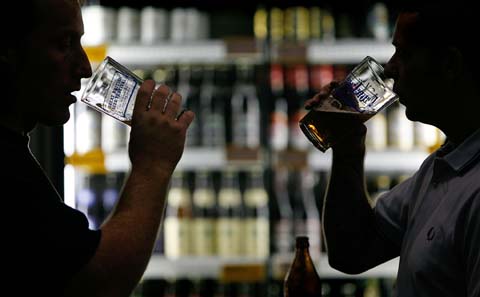 ROCK N' BOWL: This is 2010's version of bowling night. Every Monday, the Air Conditioned Lounge hosts "Wii Bowling Mondays," where you're no longer required to wear those funky dual-colored bowling kicks—unless, of course, you want to. Enter the world of virtual bowling from 9 p.m. until close and enjoy $5 you-call-its the whole time.
GOT HOPS?: Think you know all there is to know about beer? Think again. Self-proclaimed "beer geek extraordinaire," Bill Sysak, is teaching all those who think they know, a lesson in beer history and about the tasty variations of Stone Brewery's big and bold So Cal classic: the Double IPA. If you want to get schooled on beer from 7 p.m. to 9 p.m., it will be $20—get tickets here.
BLUES NEWS: Attention: Free live music at Humphreys Backstage Music Club. This week's showcased band? LA Jones, the blues buddies from—you guessed it—Los Angeles. From 5 p.m. to 7 p.m., snag food and drinks for half the regular price while enjoying the jam sesh.