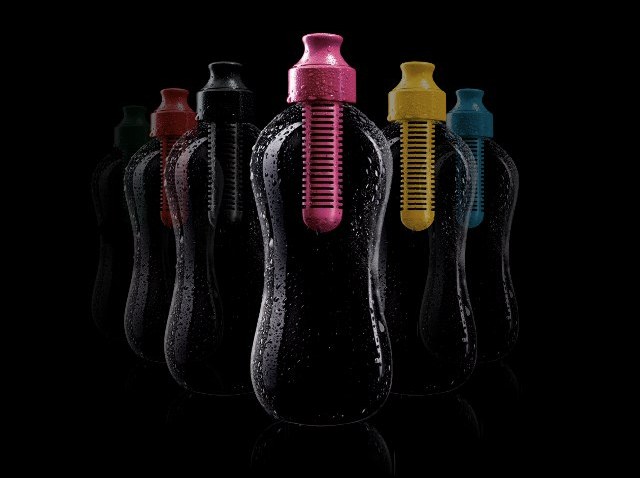 WASTE NOT: By now you've heard that you're not supposed to drink water from disposable bottles because they are taking up more space in landfills than anyone ever imagined. The logical solution, then, is to buy a reusable water bottle. But then you're stuck figuring out a way to filter that water before you drink it.
There are lots of great filtration products out there, but few as convenient as the one found in the Water Bobble. Bobbles are reusable water bottles that come with their own filtering mechanism, so all you have to do is find a water source, fill up and go.
The carbon filter the bobble uses has a slight electro-positive charge which helps it to pull out chemicals and impurities from your tap water. One filter will last you for about two months or 40 gallons.
GET IT: For $9.95 for the bottle and filter online. Water Bobble.