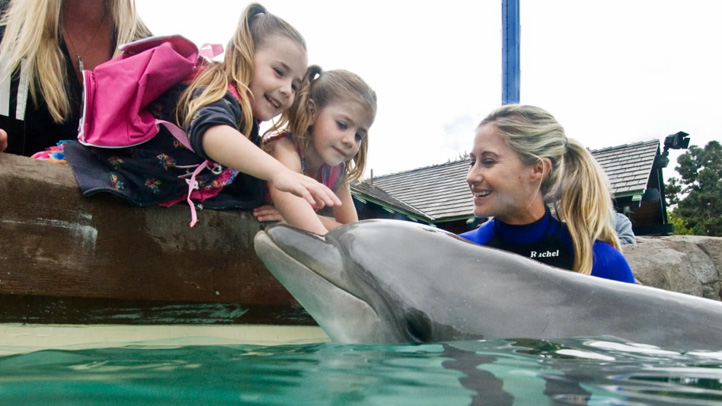 SeaWorld is rolling out another attraction just in time for summer: Dolphin Point.
Guests can now view dolphins up close at the edge of their pool enclosure during specific times throughout the day. The previously paid feeding dolphin encounter between park visitors and the ocean creatures is now free with park admission.
Park visitors could also have the chance to touch and feed the dolphins -- and can view medical examinations of the majestic sea creatures.
For a more up-close-and-personal experience, park visitors can pay $215 to get into the pool with the 500-pound mammals. Trainers will even teach people how to use the signs for dolphins to perform tricks.

Follow NBCSanDiego for the latest news, weather, and events: iPad App | iPhone App | Android App | Facebook | Twitter | Google+ | Instagram | RSS | Text Alerts | Email Alerts