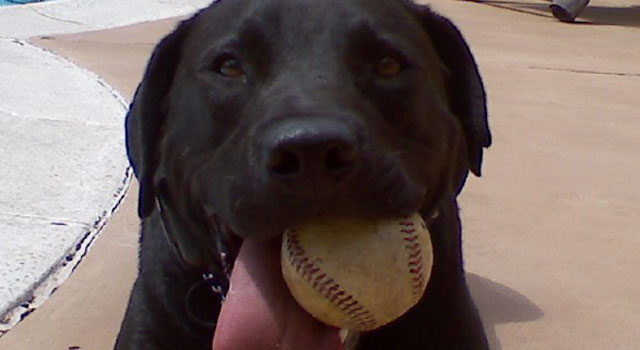 Have you ever seen a dog bobbing for wieners? It's akin to the human act of bobbing for apples—and it'll be part of a "What Up, Dog!" dog-friendly scavenger hunt scheduled for July 11 in downtown San Diego.
Where You Want To Be Tours co-owner and scavenger hunt creator Marc Menkin says watching a pooch bob for hot dogs is a sight you won't soon forget. "I promise you'll get a laugh out of it," he says.
Where You Want To Be Tours has hosted two-legged scavenger hunts for five-and-a-half years. Participants are led by a group leader who keeps a team together and on track while they perform mandatory tasks, all while looking for bonus points. It's a competitive, local version of "The Amazing Race," without any "Fear Factor" gross-out eating tasks.
Menkin's scavenger hunt has gone to the dogs for the first time. He's created a whole new set of game clues that are canine-oriented. "Dogs are the ultimate scavengers and hunters," he says. "This will be a lot of fun for both the dogs and their owners."
Along with the July 11 hunt, another dog-friendly scavenging session is planned for September 26. Both begin at 10 a.m. The starting point is disclosed when you RSVP to menkin@wheretours.com or call 619-917-6037.
The scavenger hunt will entail walking about two miles. Dogs should be non-aggressive and leash-trained. Water stops and doggie bags will be provided. Cost: $50/person and dog. Individuals without dogs are welcome to participate.
Ron Donoho is a regular contributor to NBCSandiego.com and a contributing editor to sandiego.com. His Web site (sandiegoDTOWN.com) is dedicated to news, sports, culture, happy hours and all things downtown.