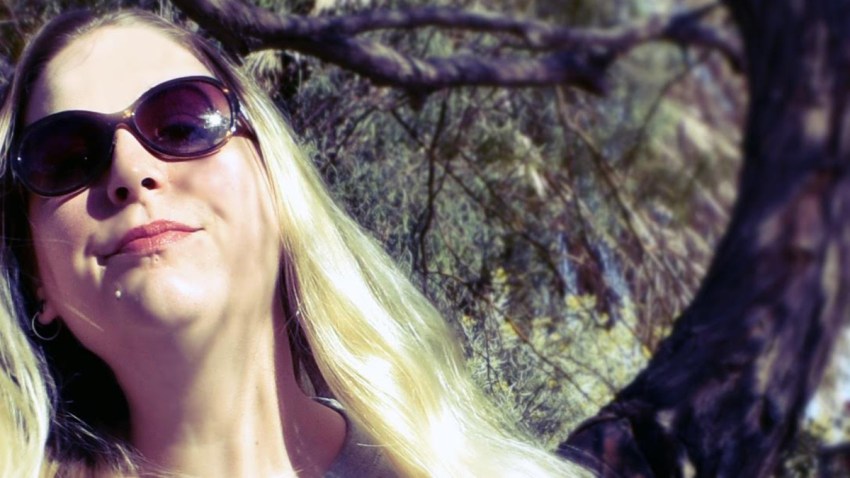 San Diego's Laura Bolokoski (aka DJ Pnutz) is on one, a good one, riding a creative wave that's yielded back-to-back-to-back releases -- six since 2015.
It's an impressive twice-a-year average, and it's not only a prolific effort but with each work occupying it's own space, it's also effective.
Like instrumental bread crumbs, Bolokoski's path is an artistic trail -- highlighting her maturation and progress. And with fresh developments in every released project, she's continually in motion.
Her most recent full-length, "Play That Beat Mrs. DJ," is no different, as it holds true to the same ethos -- growth and evolution are here, too -- with close to 80 percent of the music played by Pnutz herself. [Listen/buy it here]
Drums, bass, and even keys -- it's all her -- 15 songs over 55 minutes that roll out as audio potpourri; a skillful pastiche drawn from breakbeat, hip-hip, and big beat.
As for theme, it's mostly technical, transitions, sequencing, etc. But in terms of perspective, it's female. And while she doesn't center the project around feminism, Bolokoski doesn't flinch when reminding us that she's a lady either.
Indeed, there's her "you play like a girl" intro, a warning shot for boys-club haters, then it's right into the head-nodding rhythm of the album's title track.
She also plays with texture as well, like on "The Song That Can't Be Named," using feedback and distortion to fill space around slow-moving synths. Tempo is king though, she keeps it fast, and there's no better example than "Beats Street" -- a speedy joyride powered by throbbing horns atop cutting snares.
This is groove exploration, all held together by Bolokoski's ear-catching talent and free-roaming imagination. No doubt, where she was once a promising beat-maker, now she's a sure-handed composer -- who's not only capable of flushing out fully formed songs, but also fully realized projects.

J. Smith, aka 10-19, is a San Diego native, rap fan and San Diego Music Award-winning musician. You can follow him on Instagram at 10-19_the_numberman or on Twitter.