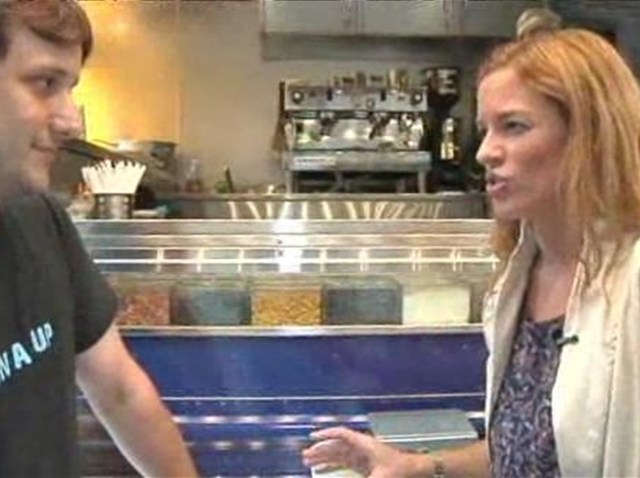 Halloween is upon us, and it's ready to hit San Diego hard with a four day weekend leading up to a monstrous Monday Halloween celebration. Does that mean you should wait until then to dress up (or down) to enjoy the city nightlife? NO! San Diego's music providers have been keeping busy making sure you have plenty of options to boogie.
CRSSD isn't holding back any punches either as it comes through with 14 amazing events throughout the first weekend of October. The daytime celebration of CRSSD returns Oct. 1 and Oct. 2 with the climactic two day daytime event at the Waterfront Park with artists like ZHU, Destructo, Felix Da Housecat, Dubfire, Rezz, Miike Snow, Cashmere Cat and many more. If the daytime dance-a-thon isn't enough for you, CRSSD is taking over nighttime venues for some dance-till-you-drop DJ fun action.
On Friday, Oct. 7, the man making house hits on his own Rising Music label and collaborating with Deadmau5 for Mau5trap comes home to lay down the knowledge at Bang Bang. On Oct. 8, Lovelife celebrates five years of Red Hot Lovin' with German Brigante, the man behind many fabulous tracks under the Get Physical and Dirtybird imprints. Bringing the big room bass, Ghastly will be ready to drop the fat tunes at Omnia San Diego and make a jump for some festival-style crowd surfing. More big tunes come to San Diego as Feed Me returns and lands at Bassmnt on Oct. 5, along with some of his surprise little alien friends who've come along for the ride.
With just half of the month listed so far, you'll have to stay strong, because Halloween is right around the corner! A very special event is going down at House of Blues on Oct. 21 with Seven Lions bringing the low end, neck-breaking tunes to the Gaslamp while Purple Disco Machine make a special warehouse appearance on Oct. 22. You'll have to do some research on this one the day of the event if you want to find the hidden location! If you're looking to rest at a daytime spot on Oct. 23, Quartyard will NOT be the place for you, as the legendary turntablist, producer and performer A-trak will be taking over the decks and making sure the partygoers lose their minds!
With Halloween landing on a Monday, it is highly recommended you pick up more than one outfit for the weekend. The party options are plentiful and you don't want to look like a rag doll come Sunday (unless that's what you're going for). Kicking off with the legal warehouse vibes, Mark Farina and Simon Shackleton visit the dance music cave at Spin Nightclub as it goes into the early, early morning. If you're looking to get out of San Diego, the world's most famous boat party, Groove Cruise, says bon voyage as it departs on Oct. 28 for a five day cruise to Cabo. The lineup features Arty, Audien, Fedde Le Grand, Robin Schulz and more! For an in-town, on-land festival, the crew at CRSSD has created a new experience for you at Petco Park with the musical likings of Disclosure, Justin Martin, Hanna Wants and many more from Oct. 29 to Oct. 30. Heaven & Hell returns to the Town & Country Event Center with W&W and Borgeous -- party it up in multiple areas, and have the chance to stay at the resort to truly prep your Halloween celebrations.
If you still have some Halloween juice left in you, Bassmnt has Doctor P scheduled for an appointment. He'll make sure the ghouls didn't consume all of your party soul.
I hope to see you all out and about this month partying and dancing. Tag me in your Halloween pics at @DJIDeaL
For now, peace!
Oct. 2: CRSSD @ Waterfront Park Day Two feat. ZHU, Destructo, Dubfire, Felix Da Housecat, MNEK, Sam Feldt
Oct. 2: CRSSD by Day feat. Aeroplane, Two Shoes @ Andaz Rooftop
Oct. 2: CRSSD by Night feat. Thomas Jack @ Bang Bang
Oct. 7: Chris Lake @ Bang Bang
Oct. 8: Lovelife's Five Years of Red Hot Lovin' feat. German Brigante
Oct. 14: Ghastly @ Omnia San Diego
Oct. 15: Feed Me @ Bassmnt
Oct. 21: Seven Lions @ House of Blues SD
Oct. 22: Purple Disco Machine @ TBA
Oct. 23: A-trak @ Quartyard
Oct. 28: Mark Farina, Simon Shackleton @ Spin Nightclub
Oct. 28 – Nov. 2: Groove Cruise SD to Cabo feat. Arty, Audien, Fedde Le Grand, Robin Schulz
Oct. 29 – Oct. 30: Groundwater feat. Disclosure, Justin Martin, Hanna Wants @ Petco Park
Oct. 29: Heaven & Hell feat. W&W, Borgeous @ Town & Country Event Center
Oct. 31: Doctor P @ Bassmnt
Tomas Serrano, aka DJ IDeaL, is the electronic dance music correspondent for SoundDiego, covering the best of San Diego's electronic music events and culture. Follow his whereabouts on Facebook, Twitter or contact him directly.