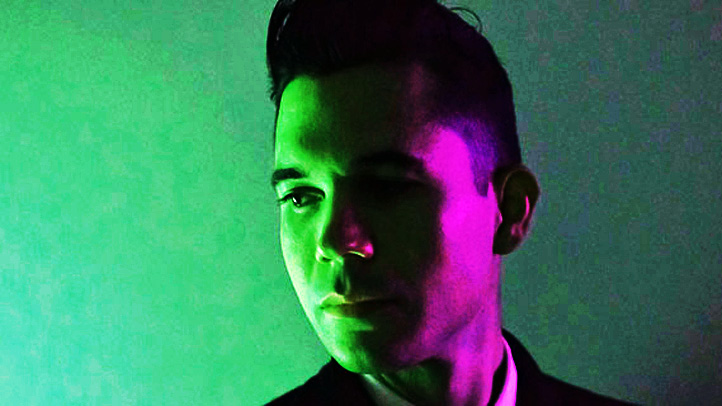 December has a lot to offer if you happen to like any form of electronic music ... which means EVERYONE right?!
A very special Sunday is 4 Lovers edition at Firehouse PB on Sunday, Dec. 9, lets you enjoy the sun in between the intense rains that have recently hit San Diego. With Jonas Rathsman on deck and one of San Diego's top residents Jimbo James, pop some bubbly and dance yourself into a frenzy.
On Friday, Dec. 14, I invite you to a special party as we venture to an underground playground for dancers and spectators alike throughout all of Southern California. Restricted Area becomes a dungeon paradise, produced by the AR Project team focusing on creating an environment with plenty of space for dancers and artists of all walks to come together. My Enter the Tech comrade Rock the Discotek joins in on the fun, which goes late into the morning. Grab your tickets -- if done early enough, some free ones may be available too!
Giving a twist to your everyday morning experience, the Daybreaker sensation that's traveled the globe finally makes its way to the nation's most beautiful city on Saturday, Dec. 15. What could be better than waking up to some yoga and a dancer party with Justin Campbell on the decks?! With plenty of other surprises for all attendees, I'd make sure to get to the Music Box -- and try to not go too hard the night prior. Later that evening, bass lovers unite as We Love Bass bring house and drum 'n' bass lovers together at the Whole in the Wall with a cast of talent featuring Bachelors of Science, Quadrant & Iris, Cris Herrera, Mikey Town, Jesus DaPnk and many more dropping tunes from 2 p.m.-2 a.m.
As the close-out to 2018 approaches, a sensational end of year weekend has been prepared for Southern California. An early treat is hosted at the Hard Rock Hotel by Fngrs Crssd on Saturday, Dec. 29, that features the man behind DirtyBird Records, Claude VonStroke. An early evening show means you have plenty of time to refresh and kick off with LED's massive weekend New Year's Extravaganza. Kicking off the three-day party will be Kaskade, followed by Illenium and Porter Robinson, plus support from Boombox Cartel, Bonnie x Clyde, San Holo, Valentino Khan and many more at the Pechanga Arena.
For those seeking the underground vibes going into the new year, Enter the Tech, In Da Hoodie and Mindfruit join forces and present a five room experience cultivating a garden of sonic delights representing house, breaks, techno, drum 'n' bass and bass house at this New Year's Eve extravaganza! To get the full lineup and tickets, head to Bloom's event info page now! On the flip side, for those in search of letting their inner freak out, Le Chic N Freak NYE 2018 features Matthew Dear and Francesca Lombardo, so dress up under the San Diego moon and dance the night away on the harbor side at Coasterra.
No matter what fun trouble you get into, make sure to stay safe and prepare to kick off 2019 with a smile!
DJ IDeaL's December EDM Picks
Dec. 9: Sunday Is 4 Lovers with Jonas Rathsman and Jimbo James at Firehouse PB
Dec. 14: Restricted Area presented by AR Project featuring DJ IDeaL and Rock the Discotek at LA Underground
Dec. 15: Daybreaker SD presents the Launch: Winter Wonder-sand featuring Justin Campbell at Music Box
Dec. 15: We Love Bass featuring Bachelors of Science, Quadrant & Iris, Cris Herrera, MikeyTown, Jesus DaPnk, Ridda and Skandar at the Whole in the Wall
Dec. 29: Fngrs Crssd presents Claude VonStroke at Hard Rock Hotel
Dec. 29-31: OMFG NYE featuring Kaskade, Illenium, Porter Robinson, Boombox Cartel, Bonnie x Clyde, San Holo and Valentino Khan at Pechanga Arena
Dec. 31: Bloom! presented by Enter the Tech, In Da Hoodie and Mindfruit featuring Diz 2x4 Wally Callerio, Simply Jeff, Urban Assault (Faust x Shortee), Wes Smith, Mark Quark and DJ IDeaL
Dec. 31: Le Chic N Freak NYE 2018 featuring Matthew Dear and Francesca Lombardo at Coasterra
Tomas Serrano, aka DJ IDeaL, is the electronic dance music correspondent for SoundDiego, covering the best of San Diego's electronic music events and culture. Follow his whereabouts on Facebook, Twitter or contact him directly.