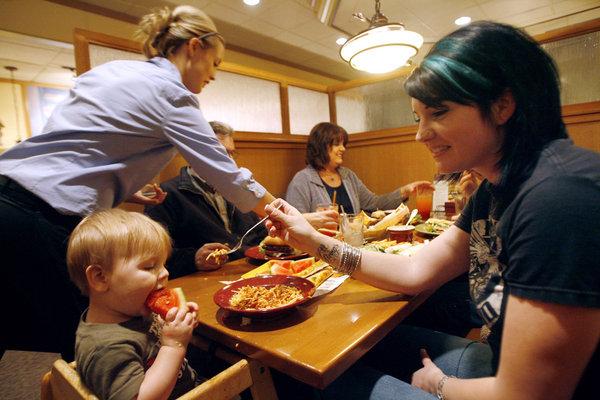 The recession has made for lonely weeknights at many local restaurants, but many others are filled at least one night a week with the noise of children's voices as families scrunch into booths, our media partner the North County Times reported.

Those would be the restaurants that offer free meals to kids who eat with paying adults. Most are chains, though many "mom-and-pop" restaurants are also in the game. Most ---- but not all ---- require one paying adult per nonpaying child.

The deals are usually one evening every week, and sometimes two evenings. Tuesdays and other weeknights are the most common, but practiced deal-hunters know where their kids can grab a free Saturday or Sunday lunch.
For families with limited time, scant cooking skills and moderate food budgets, it's possible to dine out nearly every night of the week at a different restaurant, without once paying for the kids: Monday, for example, at Hacienda de Vega in Escondido; Tuesday at a Chick-Fil-A or a Coco's; and so forth. Restaurants are usually more expensive than eating at home, but managers say they're counting on families' newfound frugality to combine with force of habit and desire to splurge modestly every now and then.
For the full story read the North County Times article "Kids Deals Fire up Diners in Chilly Economy."