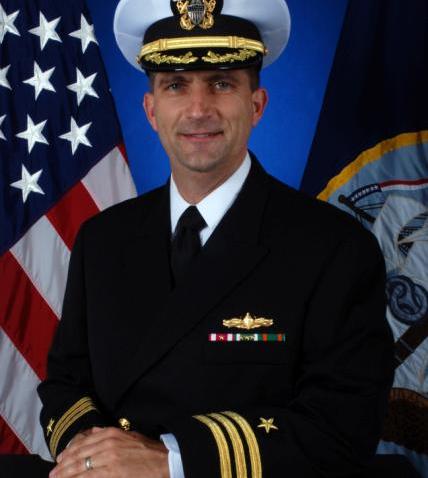 The Commanding Officer of
San Diego
based USS HIGGINS says his sailors are focused on making a difference in the relief effort in
Haiti
.
"I have a crew full of energetic young people who want to help." said
Commander Carl Meuser
during a conference call with reporters Saturday morning. USS
HIGGINS
is currently located 16 miles north west of
Port-Au-Prince
. The ship immediately began critical coordination efforts when it arrived in the area Thursday.
"You don't want people to show up and waste time figuring out what's happening." Said Meuser as he explained how USS HIGGINS took too the lead in making sure reports from rescue teams on the ground in Haiti were shared with all of the Coast Guard, Army, Navy, and Marine forces deployed in the massive humanitarian aid effort.
"The primary thing we've been doing to contribute out here is coordinating units coming into the area, trying to facilitate their flow into the area. Let them know what's going on out here, how to talk to people, what the different ships are, where they are, what the different operating areas are. We're making sure the flow is as smooth as possible, then standing by as a ready helicopter landing platform." Meuser said.
USS VINSON is handling most of the off shore flight activity, with several military CH-53 helicopters making regular supply runs between Port-Au-Prince and Guantanamo Bay, Cuba. The Nimitz class aircraft carrier arrived off the coast of Haiti early Friday morning. It was heading to southern seas on its way to its new home port in San Diego when it was diverted to the earthquake ravaged island. Crews are hoping to speed up the flow of food, water, and medical supplies into Haiti. "You have two to three million people who need humanitarian aid materials and it is very difficult to get that to them, just to get it into the country because those limitations you have." Meuser said.
Among the limitations challenging aid efforts are the size of Haiti's primary airport in Port-Au-Prince."Flying in a lot of cargo aircraft is something you just can't do, there's just no room for that. You have to find another place in the region to fly in supplies." Said Meuser who also pointed out the problems with getting supplies in by sea.
"The port facility itself was wrecked. The cranes, the container pier, where you would pull in a shipyard and start off loading materials, that just fell in the water. Even if you could get a shipload of supplies down here you still have to get it onto the beach and distribute it from there." Said Meuser
USS BATAAN, USS CARTER HALL, USS FORT MCHENRY, AND USS GUNSTON HALL make up a Navy Amphibious ready group carrying the 22nd Marine Expeditionary Unit out of Camp LeJeune, NC that is expected to arrive in the area soon. The units, called MEUs for short, specialize in rapid response humanitarian aid and disaster response. Having more than two-thousand more feet on the ground will help speed up the supply distribution. It will also provide more security as desperation and frustration begins to set in among earthquake victims.
USS BUNKER HILL another San Diego based ship is also speeding towards Haiti. "Our overall goal is to try and stem the human suffering as much as possible and certainly prevent further loss of life as we arrive." Said BUNKER HILL
Captain Dominic DeScisciolo. The ship was
a few days into a scheduled deployment to South America when it was ordered to Haiti.
DeScisciolo said his crew expects to provide key aviation support to USS CARL VINSON. "We are also making preparations in the event we need to provide medical or rescue assistance to American citizens in country or Haitian nationals as the case may be." Explained DeScisciolo who said his ship is currently off the coast of Panama and is expected to arrive in Haitian waters late Monday or Early Tuesday.
While USS BUNKER HILL and USS VINSON were just getting started on their deployments when they changed course for Haiti, USS HIGGINS was heading back from the Mediterranean on the last leg of an around the world deployment. The crew left San Diego six months ago on July 16th 2009, and was looking forward to its homecoming but they are also anxious to help those in need.
"Yes there is a desire to see family again. We also understand there are at least 50 thousand dead and untold scores of thousands who are suffering pretty badly right now 16 miles from here so we don't know right now when we're going to be sent home. As long as we're able to contribute and as long as we're needed here we're going to stay" said Commander Meuser.