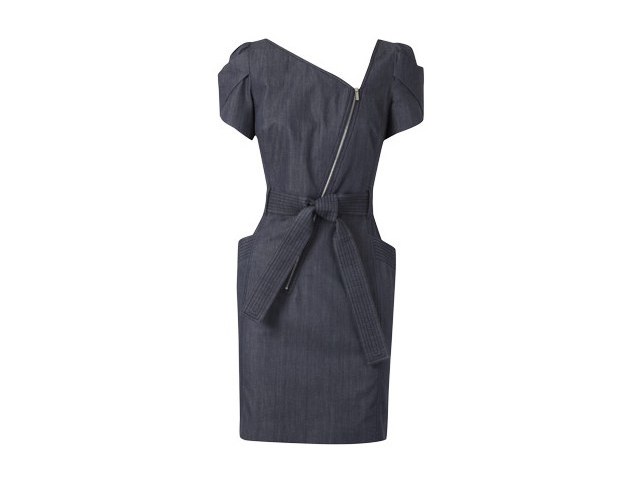 BLUE BEAUTY: Why is denim at the office relegated to Fridays? Is it because denim does double duty on the weekends, so it can't take work seriously? Maybe because you enjoy wearing denim, and work isn't about pleasure?
Whatever the reason, this Tailored Chambray Dress from Karen Millen helps you bend the rules on denim at work without totally bucking the system. It's smart, mid-thigh sheath construction looks perfectly conservative with tights and a dark blazer, while the asymmetrical neckline and zipper add an updated interest to the piece.
Of course, this dress looks great outside of the office, too. Try it for a weekend brunch with the girls in Del Mar or on a flirty date night with some strategic zipper play.
GET IT: For $299 online or in-store. Karen Millen, 7007 Friars Road, Fashion Valley Mall, (619) 683-2140.