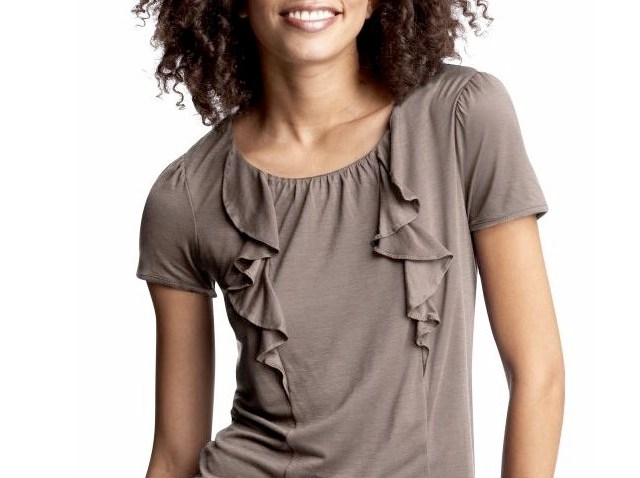 RUFFLED UP: Overdo an outfit with ruffles and you risk looking like one of the founding fathers. Gap's Vertical Ruffle Top ($24.99) is no fashion gamble, though. It takes a soft, basic-shaped tee and simply drapes two monotone ruffles from collarbone to ribcage. The effect is a fall-friendly staple with a little bit of flair.

SHIRRED THING: Fall's shoe selection is leaning toward chunky and bold, but in San Diego we can afford to lighten up on the footwear. Betsey Johnson's Gemma (around $175) layers shell-colored chiffon over hot pink leather, trims it up with gold and ties it in a fleeting bow just above the toes. Though this slingback could easily pass for a spring shoe, it's metallic tones and layered effect keep it going through the season.

HEM AND AWE: Feathers are showing up in earrings and headbands, but they've been a little bit absent from the clothing world. Bebe has answered that call with its Lace & Feather Mini Skirt ($119), which features lace, tulle and a sweet feathered hem. This short number isn't exactly for the workplace, but it's not for the birds, either.

GOLD DUST WOMAN: Gold hoops are as classic as white button-downs and jeans, but even good things benefit from some zing. The Diamon Dust Hoop Earrings ($12) at Arden B. take traditional hoops and texture them with a slight gold sparkle. Use them to put your own spin on a sophisticated ensemble.