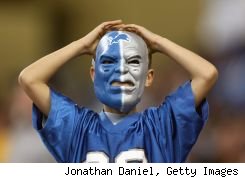 It's been a hot Californian summer -- and we've been lucky to have the Del Mar Thoroughbred Club concert series to see us through it: From Slightly Stoopid to Ice Cube, from Aloe Blacc to Tribal Seeds, it's been heavy with some of the biggest reggae and hip-hop stars of our time.
But wait: There's more: this fall, Del Mar Racing plans to get you Irie with local Hawaiian dubsters Pepper on Nov. 10 and heartland thumpin' with country singer Easton Corbin on Nov. 24.
A couple of Januaries ago, Pepper frontman Kaleo Wassman brought the trio through Observatory North Park with Less Than Jake, and the dub-le header was nothing short of a beach town dream come true.
Around the same time, Corbin was crooning his way through House of Blues San Diego, and let's just say it was "A Little More Country Than That."
Stay tuned for more announcements, including how you can get into these two sure-to-be-packed shows at the Del Mar Thoroughbred Club. But don't just take our word for it -- get it straight from the horse's mouth.
Rutger Ansley Rosenborg has been an Associate Editor at NBC SoundDiego since 2016. Find out more here, or contact him here.