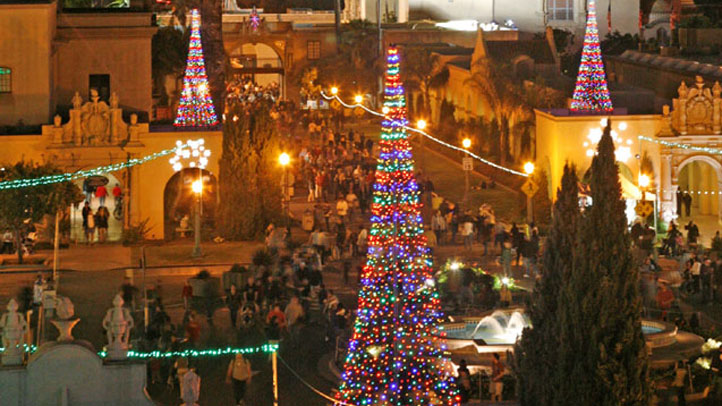 Balboa Park December Nights celebrates its 34th year this weekend.
The annual holiday tradition is the largest free holiday festival or community event in San Diego.
December Nights will feature a variety of music and artistic exhibitions, including dance performances from countries around the world.
The International Cottages will also be opening their doors for December Nights to offer food from around the world including empanadas, egg rolls, fried plantains, pierogi, baklava, paella and more.
On Saturday, the event runs from noon to 10 p.m. On both evenings, Balboa Park museums will be open free of charge from 5 to 9 p.m.
For those wanting to park at the San Diego Zoo and Inspiration Point, the cost is $10 and both locations offer no shuttle service.
Bus route #7 will stop along Park Boulevard.
There will also be free WiFi at the following locations: House of Hospitality, Mingei International Museum, Museum of Photographic Arts, San Diego Air & Space Museum, San Diego Hall of Champions, San Diego History Center, San Diego Museum of Art and Timken Museum of Art.
To access, click on the network titled "Balboa Park."
Let us know what you think. Comment below, send us your thoughts via Twitter @nbcsandiego or add your comment to our Facebook page.