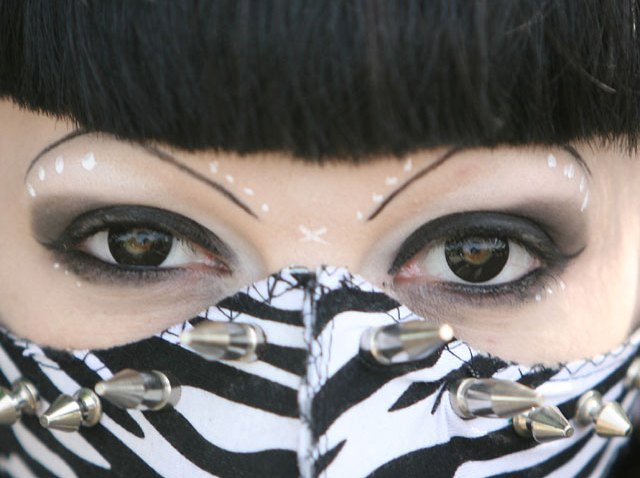 TIGHT LACED: Victorian-style elements, like black lace and high necklines, are easily incorporated into every day style. Try the black Victorian Lace Blouse from Forever 21 ($23) under a slim blazer or over skinny jeans to suit a darker mood.

HOT CROSSED: One widely celebrated staple of gothic style is the cross pendant. Find an ornate, oversized version like the Lois Hill Cross Pendant at Macy's ($197) for a bold yet traditional addition to your accessories.

DEEP KISS: The runways have been sporting dark, dark lips for a few seasons now, and some ladies are starting to take that high-impact trend to the streets. To try it yourself, look for super dark reds like Revlon's Super Lustrous Lipstick in Black Cherry ($7) at Walgreen's, or a true black shade like M.A.C. Lipstick in Black Knight ($14).

SWEET DREAMS: Sexy, sheer garments from the 40's and 50's can add goth glam to almost any outfit, and Wear It Again Sam in Hillcrest is your source for everything gorgeous and vintage. Check out the Bias Cut Silk Organza Nightgown ($98) in sheer black, which would look fetching in the bedroom or as a creative daytime layer with dark sweaters, leggings and boots.