The Redwoods Music is known for their Wrecking Crew approach to music, featuring a high-caliber talent pool of musicians that rotate in and out of the backing band for five San Diego female singer/songwriters.
Thanks to the booking prowess of Transfer frontman and Redwoods co-owner Matt Molarius, the local record label and music collective was invited to perform at the Bottle Rock Napa Valley music festival in 2017, and they came out in full force with the Redwoods Revue. That showcase included the likes of the Midnight Pine, Birdy Bardot and, of course, Dani Bell & the Tarantist.
On May 25, Dani Bell will again take the Bottle Rock stage with the likes of Bruno Mars, the Killers and Muse, but this time without her Redwoods compatriots.
"Last year was super cool; it was cool to have all the Redwoods people there. The whole field that we played for was pretty full," Bell told me over the phone on Monday afternoon.
Dani Bell & the Tarantist started as a collaboration between Redwoods co-owner Alfred Howard and Bell, but the duo, which previously relied on backing tracks played out of an old stereo, has transitioned into a full band within the last year.
"Aaron Hook is on bass, Austin Burns is on guitar, Ian Owen plays keyboards and back-up guitar and Dylan Jones plays drums. We only do the two-piece thing if it's a special request. I'm not even sure Al will be there; he's so busy with so many things," Bell said.
While Little Hurricane, Hirie and Andra Day rounded out the local talent tapped to play Bottle Rock last year, it looks like Dani Bell is going into this year's festival masked, mysterious and with all of San Diego rooting for her.
Tickets for Bottle Rock Napa Valley 2018 go on sale on Tuesday, Jan. 9, at 10 a.m. See the full lineup and purchase tickets here.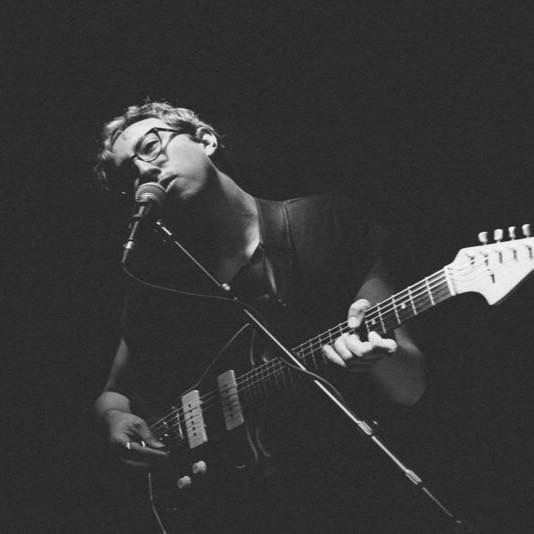 Rutger Rosenborg was almost a Stanford poet-neuroscientist before he formed Ed Ghost Tucker. Whoops. He now fronts the Lulls and makes music on his own when he's not writing. Follow his updates on Instagram and Twitter (@RArosenborg), add him on Facebook or contact him directly.