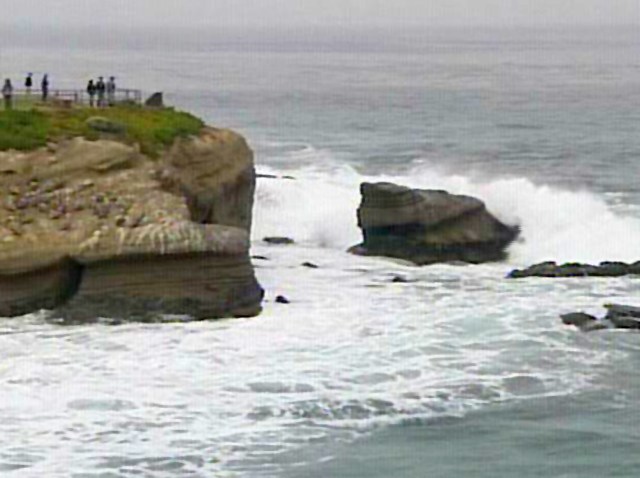 Big Wednesday started with a bang, but local lifeguards said the fun may be short-lived.
On Tuesday, the National Weather Service issued a coastal flood warning and a high surf advisory for Wednesday. Authorities warned beachgoers to avoid the potentially dangerous conditions.
But on Wednesday shortly before noon, San Diego Lifeguards Lt. Nick Lerma said no flooding had been reported, nor had any rescues taken place, and that the National Weather Service had issued a wind advisory that is expected to last through Wednesday night. Lerma said winds between 20-30 mph are expected, with gusts up to 50 mph.
That could doom surfable waves along the local coastline. Lerma did say, though, that wave watchers could expect surf height --which was already sizeable -- to increase.

The wind could keep rescuers busy in Mission Bay and some other bays around the region, where boats could break away from their moorings, Lerma said

The NWS surf advisory is in effect from from through 6 p.m. Friday for San Diego and Orange counties. High surf is expected in most areas, with sets up to 15 feet on west-facing beaches, according to the weather service. Local forecaster Whitney Southwick said surf from 8 to 12 feet is possible.

Coastal flooding is likely during the astronomical high tides through Thursday afternoon, the weather service reported.
In San Diego County, the areas most vulnerable to flooding are between Camp Pendleton and Leucadia in Encinitas, between Cardiff and Del Mar, from Mission Beach to Ocean Beach, and from the Silver Strand south to the mouth of the Tijuana River.