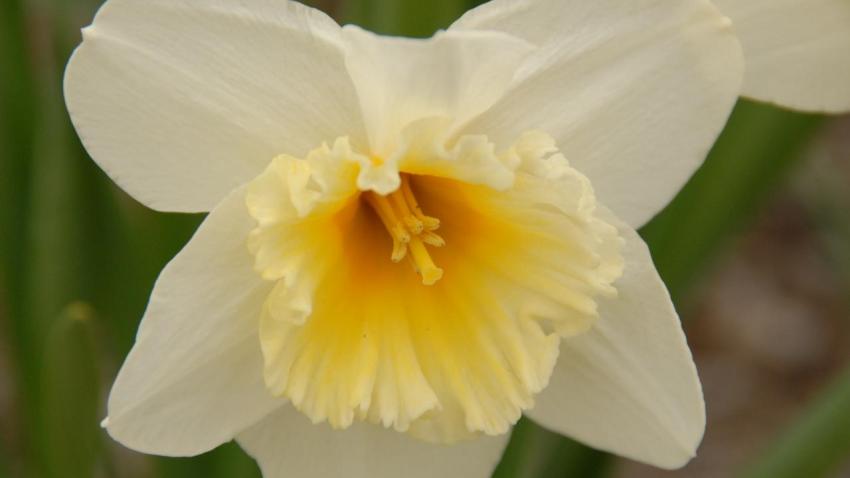 Many escape to the mountain town of Julian to "just get away from it all" and enjoy the crisp, clear air at 4,000'. Others make it a point to hit Julian in the fall for the big Apple Festival and a bigger slice of fresh apple pie.
Still others can't wait until spring, in particular, this weekend when the new season arrives and little yellow and while flowers become the talk of the town.
It is the annual Julian Daffodil Festival, from noon to 5 p.m. both Saturday and Sunday. And, while there will be different categories of blooms being judged inside City Hall and the Blue Heron Garden Shop on Third Street, you'll have a hard time not seeing a bed of daffodils no matter what direction you look.
It's sort of "unofficially" become the small town's official flower. In fact, the townspeople claim they've planted some 3 million daffodils around town and they're all blooming right now.
So, enjoy the flowers and yes, even though autumn is still 6 months away, you won't have any trouble finding a big slice of apple pie too.
Stay connected to what's going on around town by signing up for our daily newsletter.