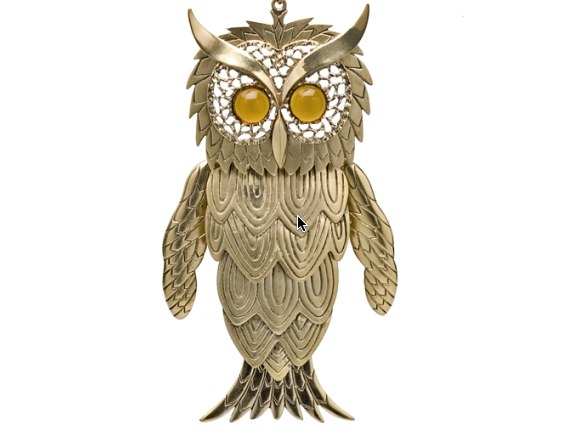 WISE CHOICE: You may have noticed a parliament (flock) of owls taking over accessories mall-wide. Adopt your own cutesy hooter with Kate Spade's Praline Owl Pendant ($225). It's quite the little charmer with its shiny gold body and wide yellow eyes.

TIGER LADY: Hint at your inner animal with a big, bold tiger-faced tee like the one from Juicy Couture at Neiman Marcus ($88). It looks especially frisky peeking out from behind an open boyfriend blazer.

HISS AND MAKE UP: There've been a few attempts to bring snakes into clothing and club wear, but they seem more at home in the form of glitzy, chunky jewelry. Add some slither to your style with Guess's brassy rhinestone snake ring ($25) or their larger silver cuff ($40).

CAT MAN: Men who can appreciate unique jewelry will finds lots of ways to wear this season's animalistic fare. The John Hardy Silver Tiger Bracelet at Saks Fifth Avenue ($1500) is on the higher end of men's adornments, but the chain mail braid and tiger clasp closure make it a signature investment piece.