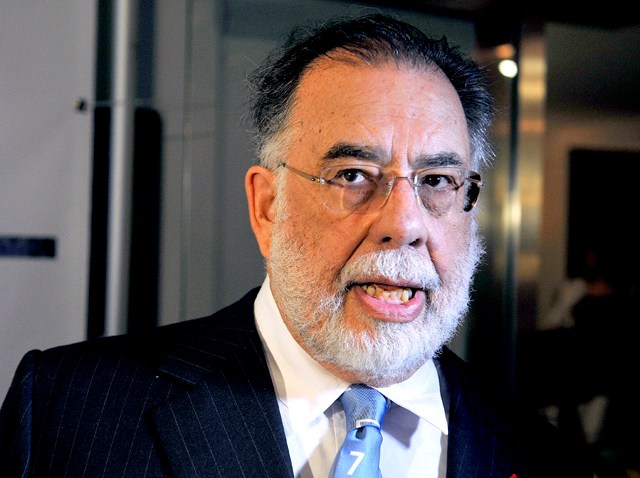 Francis Ford Coppola is turning big-screen movies into a live, interactive experience.
The filmmaker showed an audience at the Comic-Con fan convention Saturday portions of his upcoming creepy tale "Twixt," a film whose theatrical release will be preceded by a national tour in which Coppola will oversee a different version each night.
Coppola says digital technology allows him to add scenes, lengthen or shorten sequences, shuffle the action around, alter music and make other tweaks depending on how that night's audience is responding to the film.
"Twixt" stars Val Kilmer as a writer on a book tour in a strange town where he's caught up in the mystery of savage killings and has ghostly encounters with a young girl (Elle Fanning) and the specter of Edgar Allan Poe (Ben Chaplin).
Copyright AP - Associated Press