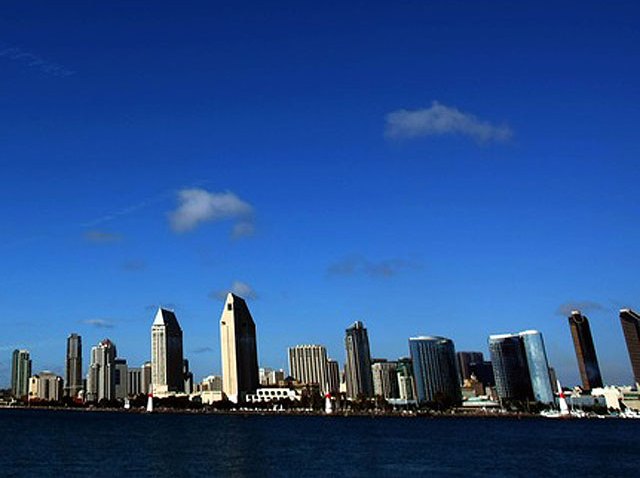 The San Diego courthouse system that was once the poster child of what was wrong with courts facilities could soon be the flagship of what will be a model for other communities to aspire to, according to the state's Chief Justice.
California's Chief Justice Ronald M. George spoke Monday about the proposal to construct a new multi-million dollar courthouse to be built directly behind the Hall of Justice in downtown San Diego, between State and Union and B to C Streets.
What is currently the largest courthouse project in the state, the proposed building would be 20 to 22 stories and accommodate 71 courtrooms and cost more than $630 million.
Chief Justice George spoke about the plans at a breakfast hosted by the Downtown San Diego Partnership.
"It will have an impact even beyond the people who use the court structure," said Chief Justice George.
The plans include a bridge tying to the Hall of Justice as well as a tunnel from the county jail over to the courthouse.
"We'll no longer have defendants prisoners walking down the same hallways as victims, witnesses, jurors and kids," said supervisor Greg Cox.
The project, slated to begin in 2013, is the largest courthouse project in the state. Construction could be complete by 2016. According to the San Diego Union Tribune, the funding for the building comes from a $5 billion bond measure backed by higher court fines and charges.