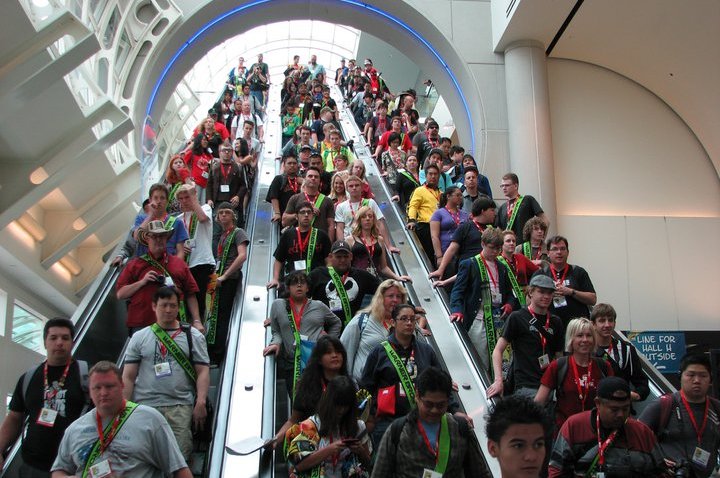 Comic-Con has the largest program slate in the nation, and the largest number of attendees of any convention in the country.
Action-packed with costume design, movies, TV showcases, comic books, fantasy art, figurines, computer games, comic publisher presentations, special guests and more, it is no surprise that the pop culture phenomenon Comic-Con maintains its significant status.
From July 21 to 24, Comic-Con will be hosting its 42nd annual celebration of popular arts at the San Diego Convention Center. The Exhibit Hall, 460,000 square feet in size, will once again host more than 400 events and spectacles over the span of four days.
On Saturday night, July 23, Comic-Con will put on its 37th costume competition, the Comic-Con Masquerade. With an audience size of more than 4,000, this costume contest allows people to exhibit their their amazing costumes.
All sorts of special guests and A-List celebrities attend Comic-Con every year -- and this year is no different.
One-of-a-kind souvenirs from a variety of popular artists, authors and actors can be found in the Autograph Area located in the upstairs Sails Pavilion.
Comic-Con also features the Artists' Alley, giving Comic-Con attendees the chance to meet their favorite creators, as well as buy their original art, sketches, paintings, jewelry, sculptures and limited-edition issues.
Other special features of Comic-Con 2011 include but are not limited to The Comic-Con Arts Conference, art shows, film festivals, anime, games and even daycare for children. Also, the Robert A. Heinlein Blood Drive--San Diego Blood Bank's longest-running blood drive--will be returning to Comic-Con for its 35th year.
The San Diego Convention Center is located at at 111 W. Harbor Dr. San Diego. Check online at http://www.comic-con.org/cci/index.php for information on badge availability, hotels, special guests and more. Attendees lucky enough to have purchased a 4 Day Badge that includes Preview Night can pick up their badge on Wednesday, July 20.
Space for this event is sold out, so if you don't want to miss this epic event, where there's a will there's a way.