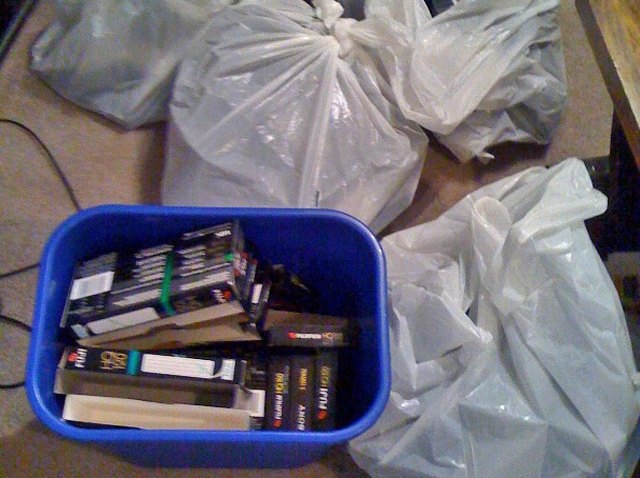 Who knew comedy material could come from places like thrift stores, dumpsters, warehouses and garage sales? Comedy duo Joe Pickett and Nick Prueher find inspiration in the strangest of places.

The Found Footage Festival, which started as a way to entertain friends, has been successful across the U.S. and overseas. Their current U.S. tour will be making a stop in San Diego for the first time since 2005.

The show is comprised of "unintentionally hilarious" VHS footage combined with jokes and commentary from the show's hosts.

Co-founder and co-host Prueher said when they are not performing, they enjoy checking out the local thrift store scene of the cities they visit.

Last time they were in San Diego they stumbled upon hilariously awkward footage featuring an older man who Prueher describes as "the worst interviewer ever" interviewing cheerleaders. The footage from San Diego Public Access TV was featured in their show last year.

One of the rules for the show is that footage must be found on physical format – no YouTube videos here. This nostalgia factor is part of why the show is a success, according to Prueher.
It's almost like "remembering an era that's not around anymore," he said.

Check out the Found Footage Festival when it stops at the Casbah on Feb. 28. For more information click here.