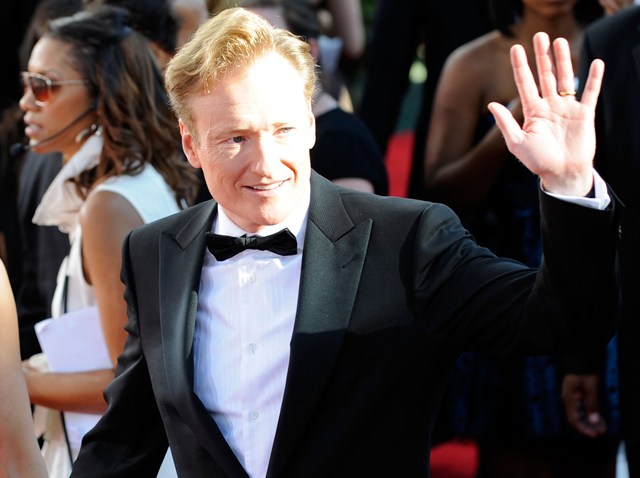 You can't see Conan O'Brien on late night TV any more, but you can score a ticket to see him live at the San Diego Civic Theater.

The San Diego Union-Tribune Web site reported on Monday that O'Brien will be in San Diego on April 29. Tickets for what the paper said was a national tour could go on sale Tuesday at Ticketmaster.

Not so fast, however, says a box office worker at the theater. The employee said the folks at the theater know nothing about any performance by the former talk show host. After this article was originally published, in turned out the paper had it right. Tickets are on sale at Ticketmaster.

NBC recently paid O'Brien more than $33 million to hand the Tonight Show reins back to Jay Leno.
Fans looking for a CoCo fix can try Twitter, where O'Brien's built his own little world.