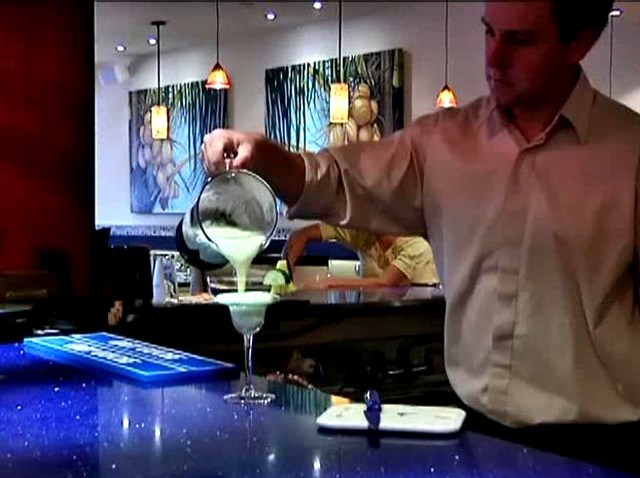 In the heart of La Jolla, along Prospect Street, the owners of TIKUL Coastal Mexican are preparing for their grand opening celebration.
The restaurant boasting an authentic taste of Puerto Vallarta's finest cuisine opens its doors officially on Thursday.
A few days before the big event, owners Renee and Alberto Perez allowed NBCSanDiego to check out the inside of the new venue and to sample some of the amazing flavors offered by Executive Chef Eric Ybarra.
The couple owns three restaurants in Puerto Vallarta, including TIKUL's sister restaurant on the marina, so they know a thing or two when it comes to Mexican coastal cuisine.
One night, while dining at what was then Pasquale on Prospect, they looked around and dreamed of using the space for their own place.
"We were having dinner one night as an accident, we didn't plan to, we fell in love with the spot," said Alberto Perez. "Later on, we found out it became available and we couldn't believe it."
Inside the location on Prospect Street, diners can enjoy dishes created and perfected at its three sister restaurants deep in the heart of Mexico.
Using the elements of sand and earth and water, Renee Perez imported the namesake of the restaurant, the Tikul stone, and used it to change the look and feel of the dining area.
The recovered booths and beechwood tables stand below artwork commissioned from Mexican artist David Villasenor.
"We kept saying 'If we run into an obstacle we won't do it,'" Alberto Perez said. "Everything just fell into place."
Guests can expect dishes using fresh adobe sauces, fresh moles, fresh salsa -- "Some of the recipes that I remember when I was a kid," said Alberto Perez – paired with fresh fruit margaritas and exotic martinis.
The Perez's want foodies to know that a trip to TIKUL is going to be a cultural experience.
"It's not just going to be about the food or the drink. It's going to be about getting a little vacation – getting a little taste of Puerto Vallarta," said Renee Perez.
What better way to stop by and check out the place during happy hour. From 5 to 7 p.m. every night, selected cocktails are $5, and Mexican beers are $3 on the patio. Then, beginning at 7 p.m., enjoy live music on the patio through the summer featuring Alberto on acoustic guitar.
Sounds like a plan. Get those passion fruit and mango margaritas on ice and we'll be right over.