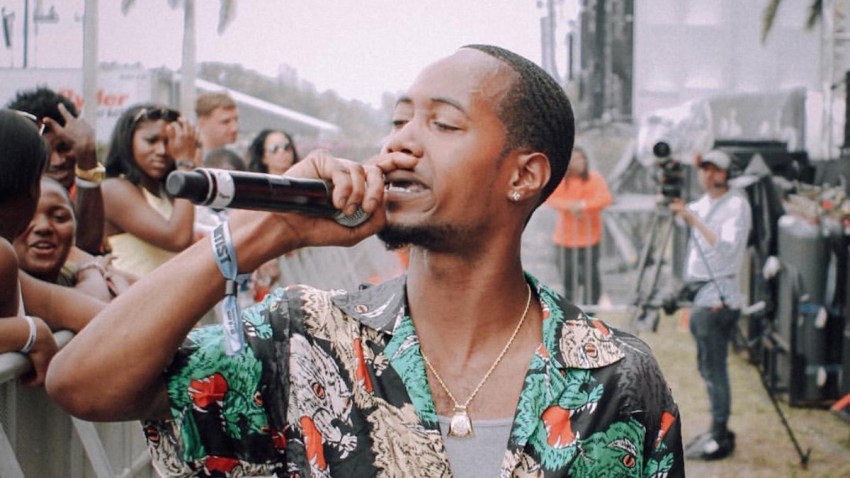 "I've always been into band and percussion," says 22-year-old CMULA, a generation-now rapper and Chicago transplant who relocated to San Diego during his formative years.
While his musical entry point was the rhythm section (he was a drum and bass player initially), after graduating high school he matured into a fully formed artist, one with vision and perspective, recording original songs and developing his own material.
Of his style, it's "hard-hitting trap," he says, with an emphasis on narrative-driven ideas, bottom end and sharp snares. It's music that's of the moment, and it's most recently on display with "Black Boy," a 13-song album released this past May.
There are rap influences like Lil Wayne and Wiz Khalifa, no doubt, but he's his own man. One who sounds sure of himself, confident -- comfortable even.
Maybe that's why he enjoys more than just making music, as when he's not recording or performing he likes traveling and being outdoors.
So far he's covered a lot of terrain -- the South and Bay Area in particular, but of all the places he's been his favorite is the Bahamas.
CMULA's focused though -- the vacation days come after the hard work, and with a hustle that's been steady for the past few years, his future looks bright.
As a forward thinker, not to mention a man with ambition, he's looking ahead to the day when he's "fully established," a major player and "a real force" in the music industry.

J. Smith, aka 1019, is a San Diego native, rap fan and one half of the rap duo Parker & the Numberman. You can follow him on Instagram at 1019_the_numberman or on Twitter