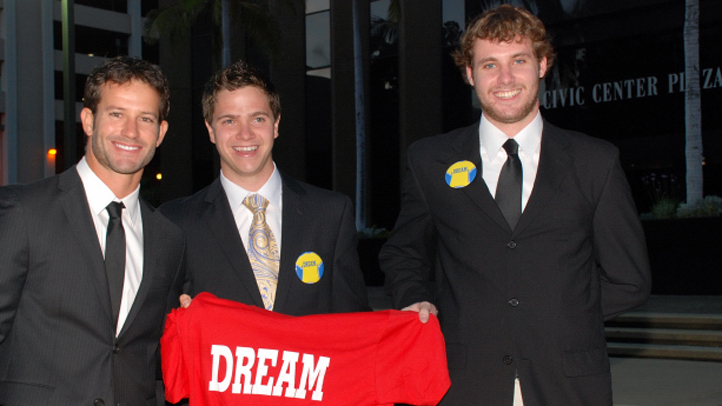 One of the hottest events this year also happens to be the classiest.

The fourth annual CLASSY Awards isn't a typical awards ceremony – it's an opportunity for dozens of charities from across the country to be recognized for their work bettering the lives of others.

What started off as a San Diego event is now nationwide – and it's kind of a big deal. The CLASSY Awards got more than 2,400 nominations this year, for awards commending animal advocacy, educational advancement, human rights and others. Regional winners were narrowed down to 64 organizations across 16 categories, and on Saturday they will be participating at the largest philanthropic awards ceremony in the US.

Local nonprofits fared well this year as three SoCal organizations were recognized, including Cancer for College, Invisible Children and Wildcoast.

San Diego will host hundreds of people this weekend for the event, said Pat Walsh, the co-founder and chief impact officer for the CLASSY Awards.

While the CLASSY Awards initially started here, Walsh said it now honors thousands of charitable achievements from 49 states across the country.

"This is bigger than just San Diego, we wanted to recognize people around the country," Walsh said. "It's become a very prestigious event."

America's Finest City has become a hub for nonprofits, and well-known nonprofits such as Nika Water and Invisible Children are based here. Walsh partially credits their success to the socially-minded structure of their organizations. Twitter and Facebook have helped Invisible Children and Nika carry their message to a wider range of people, ultimately creating a global impact.

"The fact that they're here reiterates that San Diego is breeding some innovative ideas," Walsh said.

The ceremony is at 7 p.m. Saturday, Sept. 22 at San Diego Civic Theater. The event is presented by Stay Classy, a San Diego-based startup. Check out the CLASSY Awards website for tickets and more information.