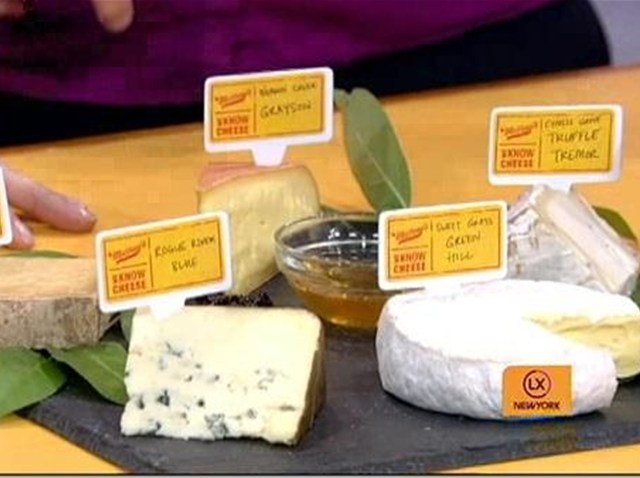 America's love affair with cheese gets personal this week when a dining series focusing on local farmers and growers targets the fabulous and scrumptious food group. It's not a food group? Well, we all know it should be.
Loews Coronado Bay Resort will host its "Farmers, Foragers and Fishermen" dinner Wednesday, October 7.
The dinner is part of a series where the restaurant brought guests together with the folks who create the food, catch the ingredients or harvest the produce.
For its final dinner, organizers have scheduled renowned restaurant and food consultant, Clark Wolf.
Wolf knows cheese.
He wrote the book "American Cheeses: The Best Regional, Artisan and Farmhouse Cheeses, Who Makes Them and Where to Find Them" and will bring some of his favorites from around the state to the dinner.
Starting at 6:30 p.m., you'll enjoy the featured food with a pairing of wine. Then, at 7:30 p.m. a four-course meal begins with a guided tasting class. Wolf will share his expertise on how cheese is made, how to store it, serve it, and most importantly, how to enjoy it.
At the end of the evening, you'll enjoy – you guessed it --- more cheese.
The cost is $48 per person, plus tax and gratuity. Wine pairings will be available during the four-course dinner. Reservations are required. Contact Mistral Manager Michael Graichen at 619-424-4476 for more information.