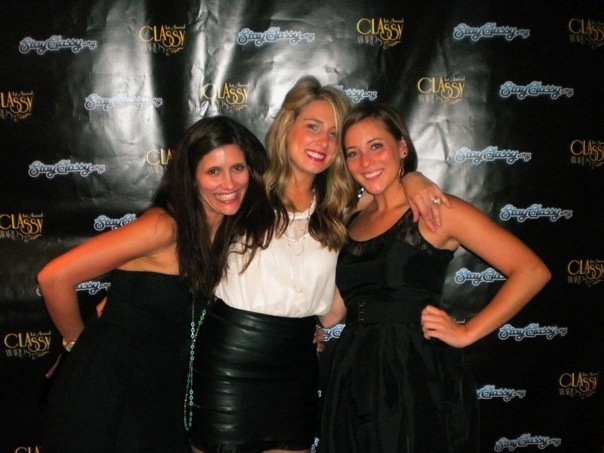 Several San Diego volunteers, charities and businesses are up against similar organizations in eight cities as they all compete for a national Stay Classy Award.
The 2nd Annual CLASSY Awards will recognize the top philanthropic achievements in eight cities across the country: Boston, Chicago , Las Vegas, Los Angeles, New York City, San Diego, San Francisco and Washington D.C.
Zappos CEO Tony Hsieh is just one of a number of presenters announced this week for the CLASSY Awards ceremony on Nov. 7 in San Diego, where the national winners will be recognized. Tickets are available online.
Attendees will have the chance to swap stories with Invisible Children's Laren Poole, whose first-hand tales of war in central Africa have mobilized a generation. Cut a rug with Amy Smith, head of the largest volunteer action network in the country.
More than $100,000 will be donated to support the charitable efforts of the ten national CLASSY Awards winners.
From August 1 until September 17, StayClassy and NBC stations in those cities accepted nominations for charities, businesses and individuals who should be recognized for their achievements. On Oct. 9, StayClassy announced the top five city finalists per category.
Voting has begun and ends Friday, Nov. 5.
National finalists for Charity of the Year are:
Together we Rise
Nourishing NYC
Voices for Children
Boston Area Rape Crisis Center
Aspire
Three Square Food Bank
The Brad Kaminsky Foundation
Rebuilding Together San Francisco
National finalists for Volunteer of the Year are:
Gina Keatley
Chris Cares International
Patrick McCarrick
Michael Larmon
The CFL Society Citizens For the Lost
Erin Ward
Stacy Matseas: American Cancer Society
Bishare Addison

Other San Diegans appear in the award ceremony's other categories including:
Invisible Children for Most Effective Awareness Campaign
After-School All-Stars for Most Creative Fundraiser and Most Innovative Use of Social Media
Camp Footprints for Small Charity of the Year
Jeremy Poincenot/SDSU SigEp for Most Influential College Student/Organization
C.U.R.E. Ride for LHON Research for Most Successful Fundraiser by an Individual/Group
Cupcakes Squared for Philanthropic Business of the Year
The Treasure Box for Philanthropic Small Business of the Year

CLASSY Awards partners include: NBC Bay Area, NBC Chicago, NBC Los Angeles, NBC New York, NBC San Diego, NBC Washington, Guidestar.org, Legalzoom, Yelp, Young Nonprofit Professionals Network - San Diego & New York chapters, Volunteer SD, and L.A. Works.
The organization Stay Classy Inc. reaches out to young professionals to get them more involved in their communities. Wearing "Stay Classy" T-shirts, volunteers clean beaches, help youth programs and, most recently, raise money by running along the coast.
The San Diego-based organization has helped raise $300,000 since its inception five years ago.