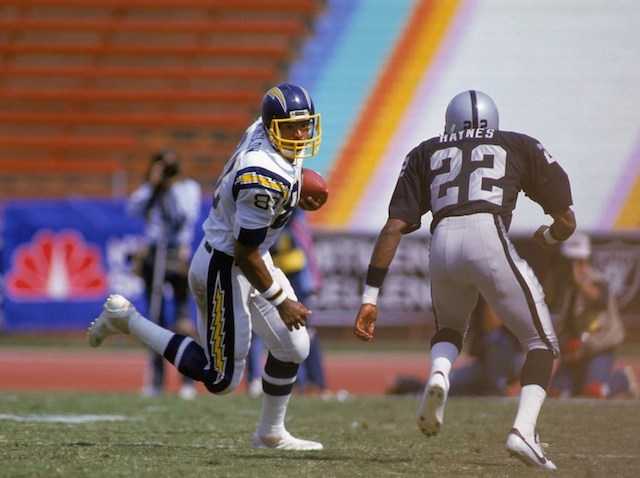 Although Antonio gates has probably secured his entry to the NFL Hall of Fame, right now Kellen Winslow, is the only true Chargers' tight end in the Hall of Fame. Yes, John Mackey is in the HOF, but his entry is from his time as a Baltimore Colt.
Winslow was a 6-foot, 5-inch, 250 tight end who played for the Chargers from 1979 to 1987. He was drafted by the Chargers as their first round pick in the 1979 draft. Winslow played in five Pro Bowls. His greatest
His son, Kellen Winslow II, graduated from Scripps Ranch High School, is in his seventh season in the NFL. Winslow II currently plays tight end for the Tampa Bay Buccaneers.