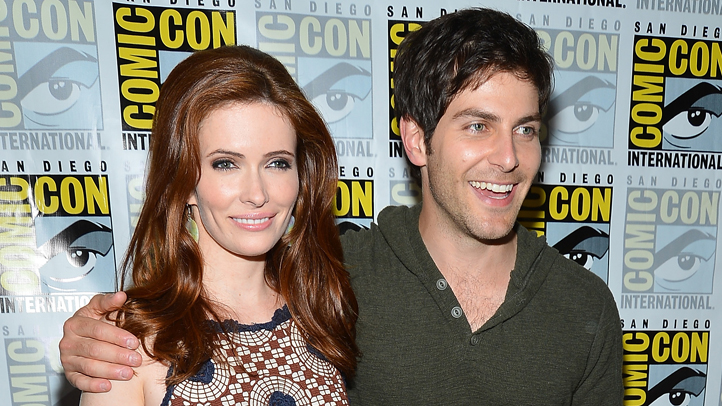 The cast members of NBC's fairytale cop show "Grimm" are so excited for the upcoming season, they actually sat down and watched the first episode together.
And good news -- they aren't disappointed.
At least that's what David Giuntoli thinks, as he goes deeper into his role as the main character Nick Burkhardt, the detective-turned-creature-killer.
"It's fun to go dark," Giuntoli said with a grin. "You're licensed to behave like you never could behave."
Executive producer of the prime time drama Jim Kouf also revealed that the main characters will be more exposed this year. Meaning, the back stories of each person will finally be a little more clear.
Get more coverage in our special section Comic-Con 2012.
Kouf said he is glad they have the creative license to make Nick and the rest of the cast more genuine with detailed history.
"Nothing is too dark or too funny," said Kouf. "Real is better for us, it helps to explain the world we are living in with a 'Grimm' twist to it."
Sometimes, though, there are production issues. For example, one of the main characters Bree Turner is 7 and a half months pregnant with her second child.
"It has been hysterical," she said. "But thankfully the crew has been very flexible with my current situation."
No word yet on whether or not Juliette will wake up from her coma, you'll just have to tune in to Season Two to find out. "Grimm" will air on Fridays at 9 p.m. beginning on Sept. 14.
Follow NBC7 for the latest news, weather, and events: iPad App | iPhone App | Android App | Facebook | Twitter | Google+ | Instagram | RSS | Text Alerts | Email Alerts