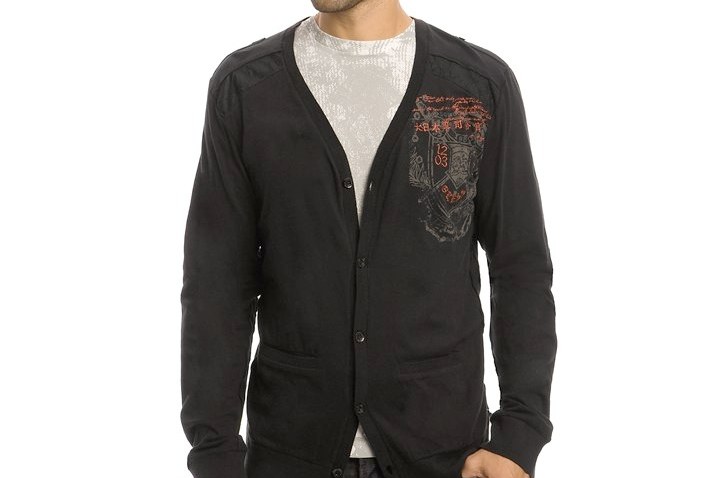 PREPPY: Some may argue that its impossible to separate the cardigan from the preppy look, but there are a few small details that really drive the point home. Look for pastel colors, simple styling and white buttons, such as those found in the Topman Blue Contrast Button Cardigan.

URBAN: Cardigans have taken to the street as a versatile layering piece, and muted colors such as grey, army green and brown keep it feeling it home. Try this zippered Calvin Klein Sweater for a modern take on the cover-up.

VINTAGE: A symbol of warm and comfort since the 50's, the cardigan has been through a few evolutions over the years. Adopt its earlier versions with throwback details like stripes and retro color combos, as exhibited in the Urban Outfitters Lasalle Cardigan Sweater.

ROCKER: Bad boys can enjoy the versatility and style of cardigans when they opt for dark colors and rough-hewn details. The Parkman Cardigan from Guess is one example, with its crested embroidery and shoulder epaulettes.

CLASSIC: A cotton or wool blend cardigan in dark blues, blacks, greys and browns will stay true to the style and go with almost everything. For inspiration, take a look at the Martin + Osa Welt Pocket Cardigan Sweater.

COUTURE: Cardigans have been appearing and reappearing on men's runway collections for a couple of years now. To replicate that ambience, look for slim-fitting, long-waisted pieces with sharp details such as this Marni Cardigan with contrast borders.