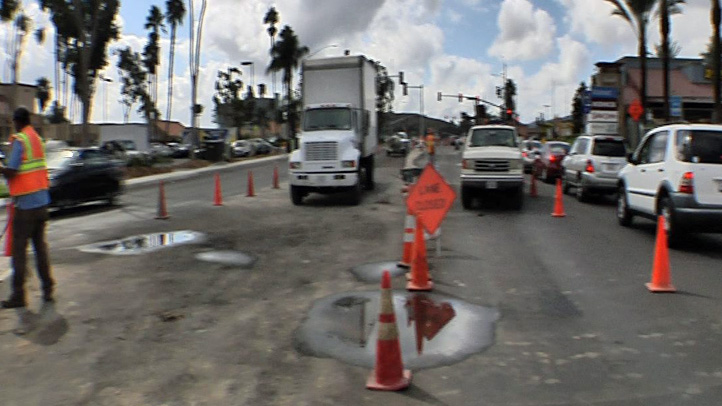 City workers began construction this week at Nordahl Marketplace in San Marcos this week to alleviate traffic into the popular shopping center.
Two new turn lanes will soon help drivers navigate the busy intersection.

A Carlsbad resident who comes to Nordahl Marketplace twice a week for his lunch breaks said he can't wait for the new lanes to open.

"It should be a big improvement," said Charlie Lackey, "I'll probably come here as often but I won't get as frustrated by the traffic."

The new lanes will go into a new entrance just north of the main entrance, which is located on Montiel Road.

Lackey says that he usually makes five to ten minutes of wait time at the busy intersection, but with the new traffic signal-controlled entrance, workers hope it will allow a faster traffic flow.

The two turning lanes are expected to open by the first week of November.

Nordahl Marketplace is located on the northwest corner of Highway 78 and Nordahl Road.

It has over 25 shops and restaurants that include Walmart, Kohl's, Guitar Center and Starbucks.