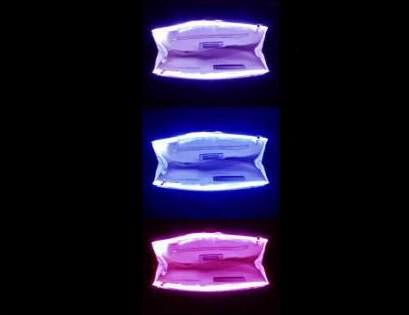 LIGHT THE WAY: It seems that the amount of effort required to find something in a purse increases exponentially at night. Not only are today's purses more spacious and full of nooks and crannies, but somehow chapstick, lip gloss and pens all feel the same in the dark.

This problem is all but eliminated with the super smart design of Solas purses. These lovely-looking satchels come with their own battery-operated interior lighting with a just-bright-enough neon glow lining the opening. The light color-coordinates with each bag, (pink, blue, green, white, etc.) all of which are made from soft leathers, knits or metallics in a wide variety of shapes, styles and sizes.

The lights run off of two AA batteries, which are hidden within the lining and easy to access. While many of the purses breach $300, they are currently offering a "recessionista" line with clutches starting at $49 each.

GET IT: In the Solas online store. Solas by Kara Kurcz, 888-82-SOLAS.