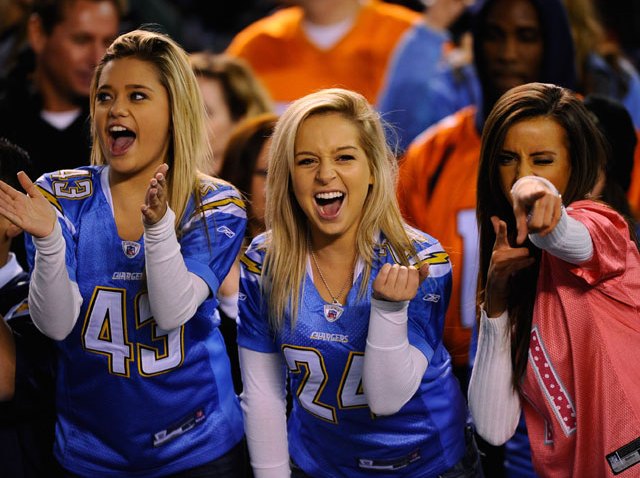 The San Diego Chargers told Mayor Jerry Sanders on Wednesday that they have no plans on leaving town next year.

Until 2020 -- and since 2004 -- the team has the right to exercise what is called a "lease exit clause," meaning the Chargers would have to give notice and pony up cash in order break its lease and pull up stakes. Notice has to be given between Feb. 1 and May 1 on any given year. They have opted not exercise that clause for 2011, team officials said Wednesday.

The mayor released a statement on Wednesday about the team's decision:

"[Chargers president] Dean Spanos notified me today that the Chargers would not in 2011 exercise the exit provision in its lease with the city. I very much appreciate the commitment that Dean, his family and the Chargers have shown throughout the team's eight-year search for a new stadium. The Chargers understand, and we all do, the tremendous challenges facing our region during these historically difficult economic times. But, even in the face of these challenges, we will be able to work through 2011 with the Chargers on a stadium solution downtown that works for both taxpayers and the team."
There has been plenty of talk in recent months about the Bolts leaving town, including late last month, when a Canadian radio talk show host said the team was moving to Los Angeles. Chargers spokesman Mark Fabiani, though, issued the following statement soon after: "There is no truth to the rumor out of Toronto that the Chargers have agreed to sell a portion of the team to [Los Angeles entrepreneur Phil Anschutz]."

Fabiani on Wednesday commented in a statement on the Chargers remaining option to remain in the county.

"We have explored every possible option in the county," Fabiani stated. "Now the downtown San Diego site represents our best remaining shot at a solution."

The site Fabiani is referring is in the East Village, just two blocks away from what became Petco Park. According to critics, a controversial state bill that extended the life of the Center City Development Corporation, San Diego's downtown redevelopment agency, was not about addressing urban blight, but, rather, was a ploy to help fund a new downtown stadium for the Chargers.

On Wednesday, Fabiani addressed rumors of a move, but, again, did not say the team had committed to remaining in San Diego past 2011.

"Every time a serious new stadium idea emerges from Los Angeles, the Chargers -- along with several other teams -- are caught up in the rumor mill," Fabiani said. "It happened two-and-a-half years ago when Ed Roski proposed his new stadium in the City of Industry, and it is happening again now. But as we know better than most, it's extraordinarily difficult to build a new football stadium anywhere in California."