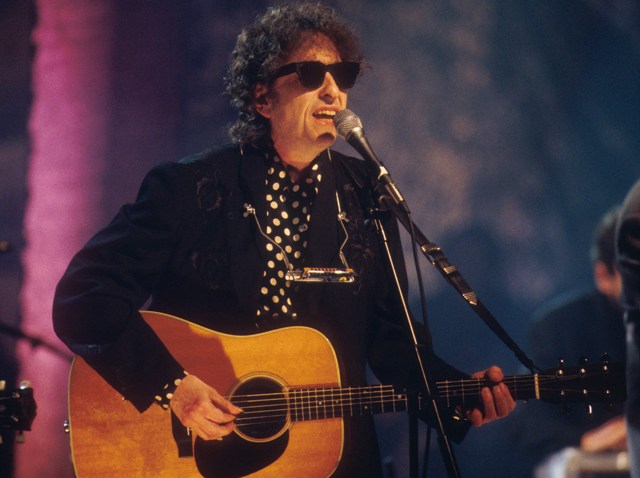 Music icon Bob Dylan announced a North American tour Monday morning with 27 stops, including a two-night stand in America's Finest City June 13 and 14. Dylan is touring in support of his forthcoming album, "Fallen Angels," which doesn't have a firm release date yet but is expected this year.
While we had the pleasure of entertaining -- nay, being entertained by -- Dylan just a few years back when he played Valley View Casino Center, this time it's different. Because even though his tour is full of stadium stopovers, San Diego won't be one of them.
He's playing Humphreys by the Bay, which -- at a 1,450 capacity -- is the most intimate venue Dylan will have ever played in San Diego since his debut here in 1964, according to the U-T. Venue owner Richard Bartell told the publication that this is by far the smallest venue on Dylan's tour and that after 30 years of trying to book him, they received confirmation just a few days ago that 2016 will be the year of Dylan at Humphrey's.
He'll be joined by gospel-music maven Mavis Staples for the shows, which have yet to be added to the Humphrey's online calendar. Tickets are available beginning Friday, March 11, at 10 a.m. for the event through Ticketmaster and will set you back $165, which includes a digital download of Dylan's forthcoming new release.
This one is a sure sell out, so if you're looking to score tickets, don't think twice. Set those alarms and get clicking on Friday.

Hannah Lott-Schwartz, a San Diego native, moved back to the area after working the magazine-publishing scene in Boston. Now she's straight trolling SD for all the music she missed while away. Want to help? Hit her up with just about anything at all over on Twitter, where -- though not always work-appropriate -- she means well.