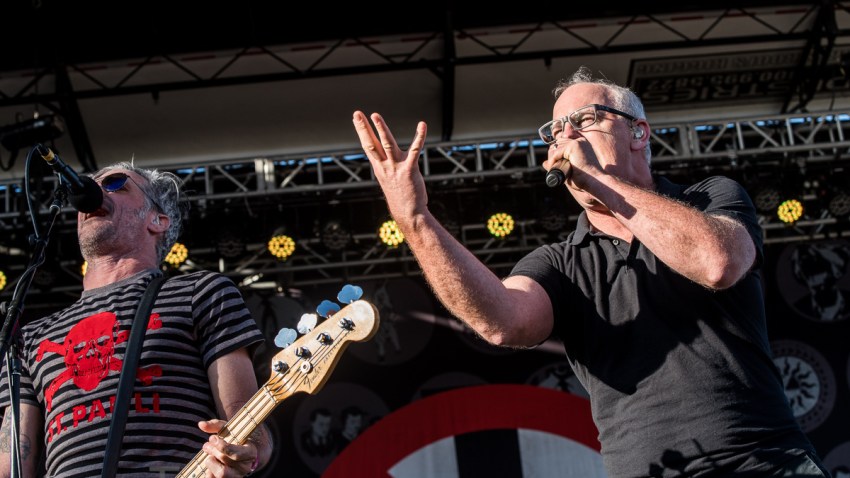 I'm not much of a video game person, so I can safely say that I've never played Tony Hawk's Pro Skater, but I love Bad Religion and try to take every opportunity I can to see them live. Tonight sounds like it's going to be a really fun night at the Observatory, but the tickets have already sold out, so if you missed your chance to buy, you can still be stoked on the other amazing acts in town tonight, like Austin's favorite son, Black Joe Lewis, who returns to the Casbah, or the ever talented Rufus Wainwright, who returns to the Belly Up. In other shows, CJ Ramone drops in at Soda Bar, Pepe Aguilar and his family play Pechanga Arena, and Christian Nodal brings his musica romantica to the San Diego County Fair.
Sunday, June 9:
San Diego Festival of the Arts @ Waterfront Park
Tony Hawk's Pro Skater 20th Anniversary Celebration featuring Bad Religion, Birdman: Or the Unexpected Virtue of a Tony Hawk Pro Skater Cover Band @ Observatory North Park (sold out)
Black Joe Lewis & the Honeybears, Amasa Hines @ Casbah
Rufus Wainwright @ Belly Up
CJ Ramone, Mean Jeans, Midnight Track @ Soda Bar
Pepe Aguilar y Familia presentan Jaripeo Sin Fronteras 2019, Paquita La Del Barrio, Floreo de Soga Tomas Garcilazo, Mariachi Zacatecano, Madison McDonald, Banda Azul Tequila @ Pechanga Arena
Funk Jam @ Panama 66
Christian Nodal @ Corona Grandstand Stage, San Diego County Fair
Como La Flor (Selena Tribute) @ Coors Light Rock on Stage, San Diego County Fair
Lecherous Nocturne, Vitriol, Ontogeny, Gravespell @ Space
Bless the Fall, Slaves, Glass Houses, Here From the Start, Cardio Kazan @ SOMA Sidestage
Bustie & DJ Miss Lady D @ Whistle Stop
Rich the Kid, NLE Choppa, Yung Bino, 83 Babies, Quando Rondo @ House of Blues
Rat Sabbath with DJ Ratty @ Bar Pink
CYO Music Celebration Concert @ California Center for the Arts, Escondido
Keep It on the DL @ Martinis Above Fourth
Salsa Sundays @ Moonshine Beach
Girls Night Out @ Winston's (7:30 p.m.)
Trevor McSpadden @ Grand Ole BBQ & Asado
The Ataris, Ready Set Survive, the Petty Saints @ Brick by Brick
Woodworks @ The Go Lounge
Salsa Sundays @ Queen Bee's (all ages)
Sunday Bluegrass Brunch with Plow @ Tio Leo's (11 a.m.-2 p.m.)
Demun Jones & Adam Calhoun @ Ramona Mainstage
Reggae Sunday with KL Noise Makerz @ U-31
Uptown Top Ranking @ The Office
Singer Songwriter Night @ Navajo Live
The Dudes of San Diego @ Humphreys Backstage Live (7 p.m.)
Spirit West Coast 2019 @ North Island Credit Union Amphitheatre
Reggae Sunday @ Spin
Rosemary Bystrak is the publicist for the Casbah and writes about the San Diego music scene, events and general musings about life in San Diego on San Diego: Dialed In. Follow her updates on Twitter or contact her directly.