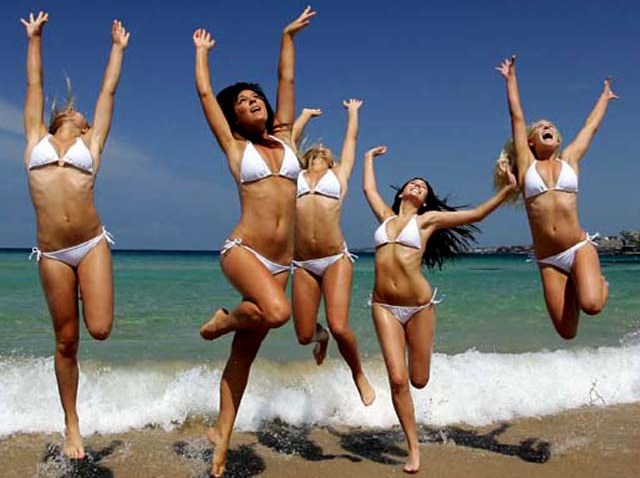 It must be summer in San Diego. Bikinis are on parade – for the entire week.

Bikini Week kicked off on Sunday as bikini-clad women strutted their stuff around the Gaslamp.

Wednesday night there will be a fashion show and opening night event at FLUXX from 8 p.m. – midnight.

Wait. There's more.

On Thursday Stingaree is hosting a rooftop fashion show. Bikini models, dressed in edgy bikini designs from around the world, will walk an elevated runway.

Ivy Rooftop at Andaz will host professional photo shoots for partygoers on July 2.

There is a daytime fashion show at Hard Rock Hotel San Diego on Saturday and an indoor beach built in the Horton Event Space is the site for Sunday's 4th of July party and conclusion of the festivities.

Click here for ticket information.