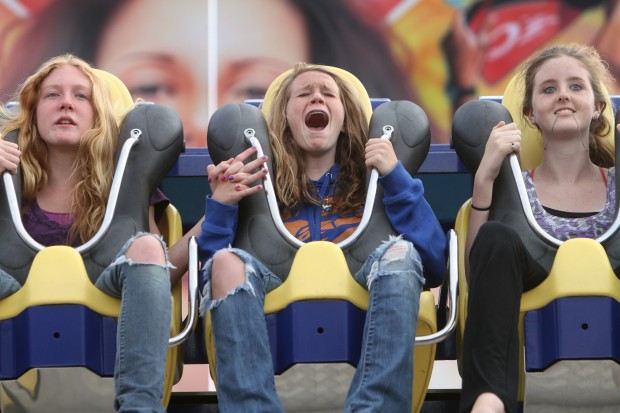 Before you spend a dime, check out these penny-pinching tips for the San Diego County Fair.

The San Diego County Fair is only open for 22 days, but in that time more than 1 million people will pass through the gates.

Each of those folks will be spending money. With a little planning, you can go and still have some money in your pocket when you come home.

Your planning needs to start before you ever get to the fairgrounds -- you can save money by choosing where you buy your tickets and where you park. Every year there are sponsors to the fair and each offers discounted tickets. This year, you can save $2 on each ticket by going through Albertson's or Save-on. If you get your tickets through a local Toyota dealer, you can get two-for-one admission coupons.

It isn't cheap to park at the fairgrounds -- $10 to $15 -- but you can park off-site for free and take a shuttle. All week you can drive to the Horsepark on the corner of Via de la Valle and El Camino Real, east of Interstate 5. Not only is it a bargain, but you also avoid the traffic nightmare around the fair.

There are other deals worth talking about, too: On June 15, all tickets to the fair are $3 -- that's a huge savings. Also, throughout the fair, Tuesdays are Kid's Days, and children 12 and younger are admitted free.

There is even a deal for state employees: Organizers are calling it Furlough Fridays. If you show your California employee ID or paycheck, you and a friend can come to the fair free on Fridays.

The food at the fair is always a big hit, but it can be expensive. One idea most people don't know about is that you can bring food into the fairgrounds and store it at guest services -- they will even refrigerate for you. Try bringing your own food and then share treats around the fair. You'll save money and your stomach will thank you.

Finally, go early. If you arrive at the fair early in the week and right when they open the doors, you'll beat the crowds. The fair opens at 11 a.m. during the week and 10 a.m. on weekends. It's closed on Monday, except July 5. Most people come later in the week and later in the day; by getting an early start, you won't be bumping into people to buy that fried Oreo cookie or set of cooking knives.